This is a carousel. Use Next and Previous buttons to navigate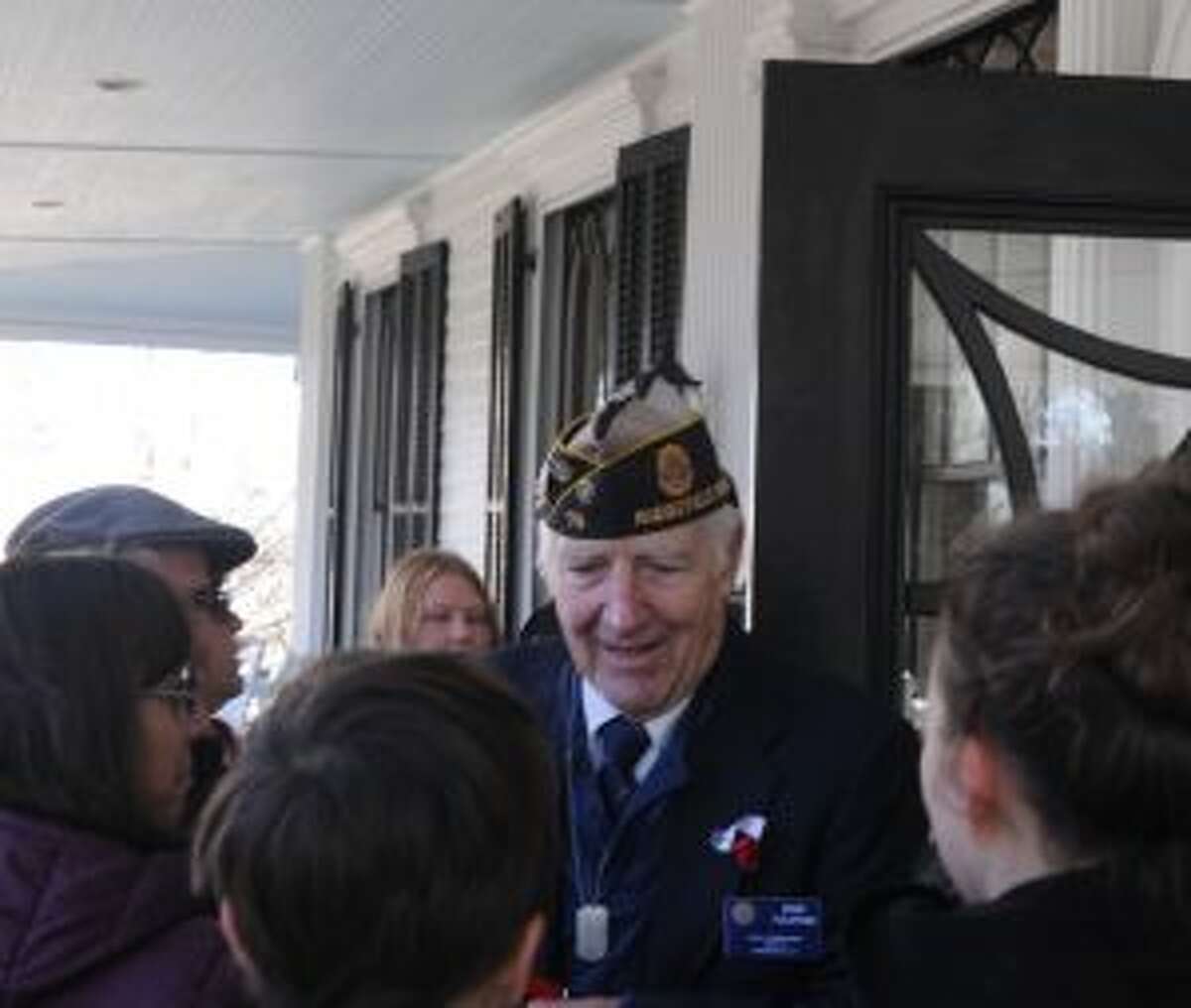 With thoughtful words, patriotic songs, taps and gun salute, Ridgefielders led by two American Legion Commanders — former Commander Bob Tulipani and current Commander George Besse — marked veterans day 2018, making the 100th anniversary of the armistice that ended World War I "on the eleventh hour of the eleventh day of the eleventh month" of 1918. About 150 people turned out for the ceremony.
"Some 48 million men and women have served our country since its founding," American Legion Commander George Besse said, and today America is home to some 21.8 million veterans.