This is a carousel. Use Next and Previous buttons to navigate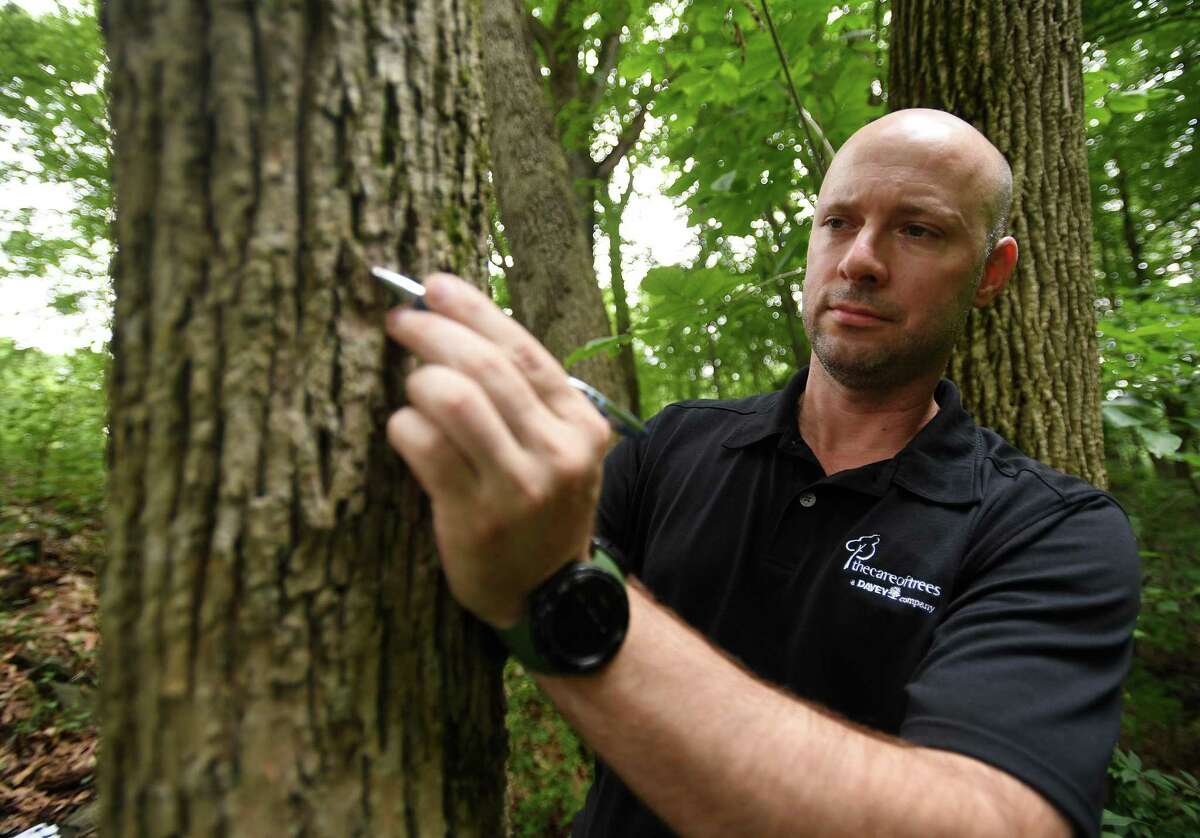 Fifty years after the summer of Woodstock, the town is facing another invasion of beetles — only they're leaving a swath of dead ash trees throughout town, rather than catchy British pop songs.
The Emerald Ash Borer, a metallic-green beetle native to Eastern Russia, China, and as far east as Japan, has found its way to Ridgefield. When the beetle's eggs hatch on the bark of an ash tree, the larvae chew their way into the thin band of living wood and inner bark. Within a few years of beetle infestation, the tree dies.