This is a carousel. Use Next and Previous buttons to navigate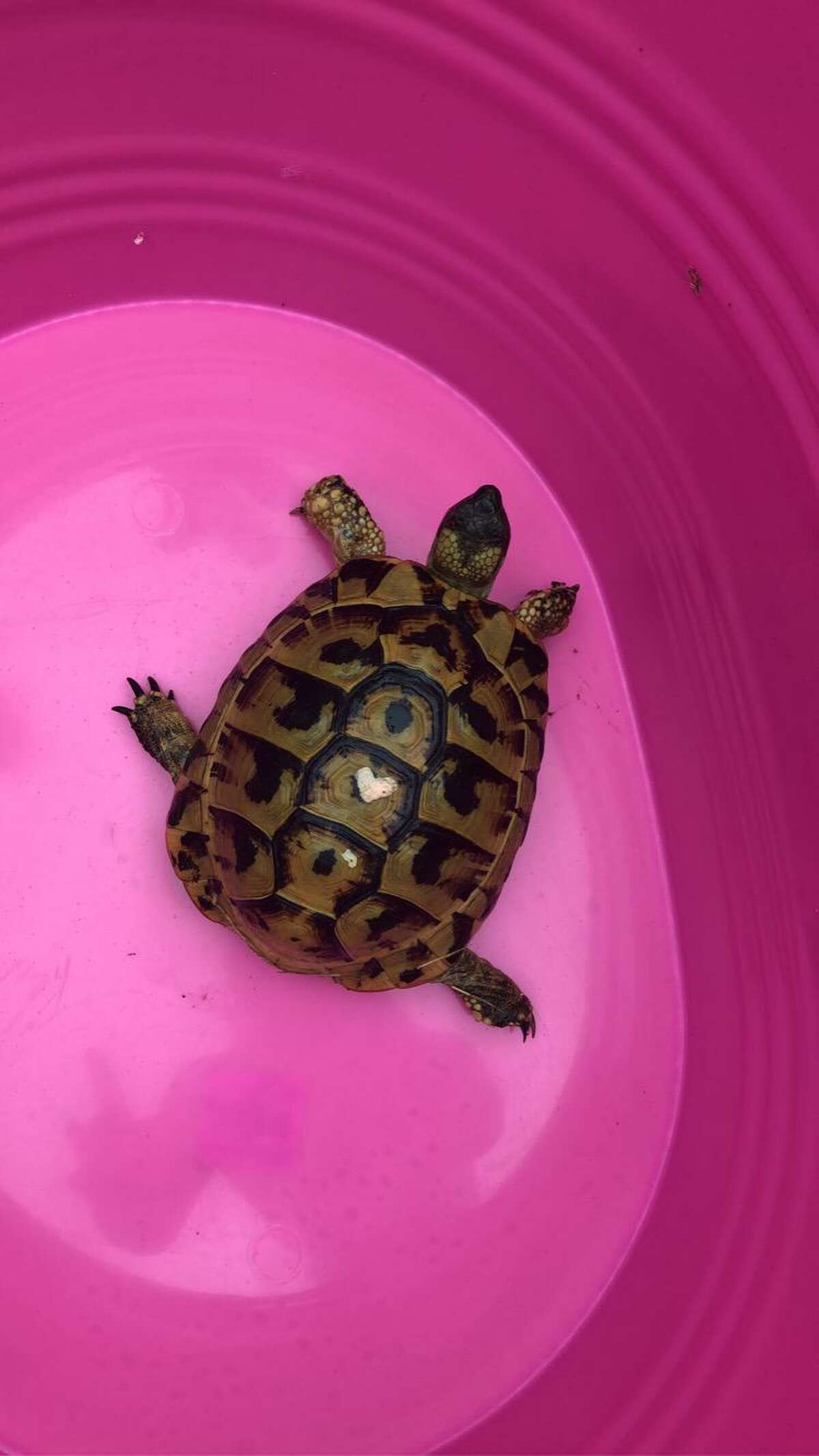 Hermann's tortoises. They are gentle, attractive creatures partial to a Mediterranean climate and a daily regimen of digging, burrowing, foraging, sunbathing, and eating leafy green vegetables.
Climbing is one activity they aren't supposed to enjoy. Speedy, however, may have been distracted by some Swiss chard and missed that genetic memo.