This is a carousel. Use Next and Previous buttons to navigate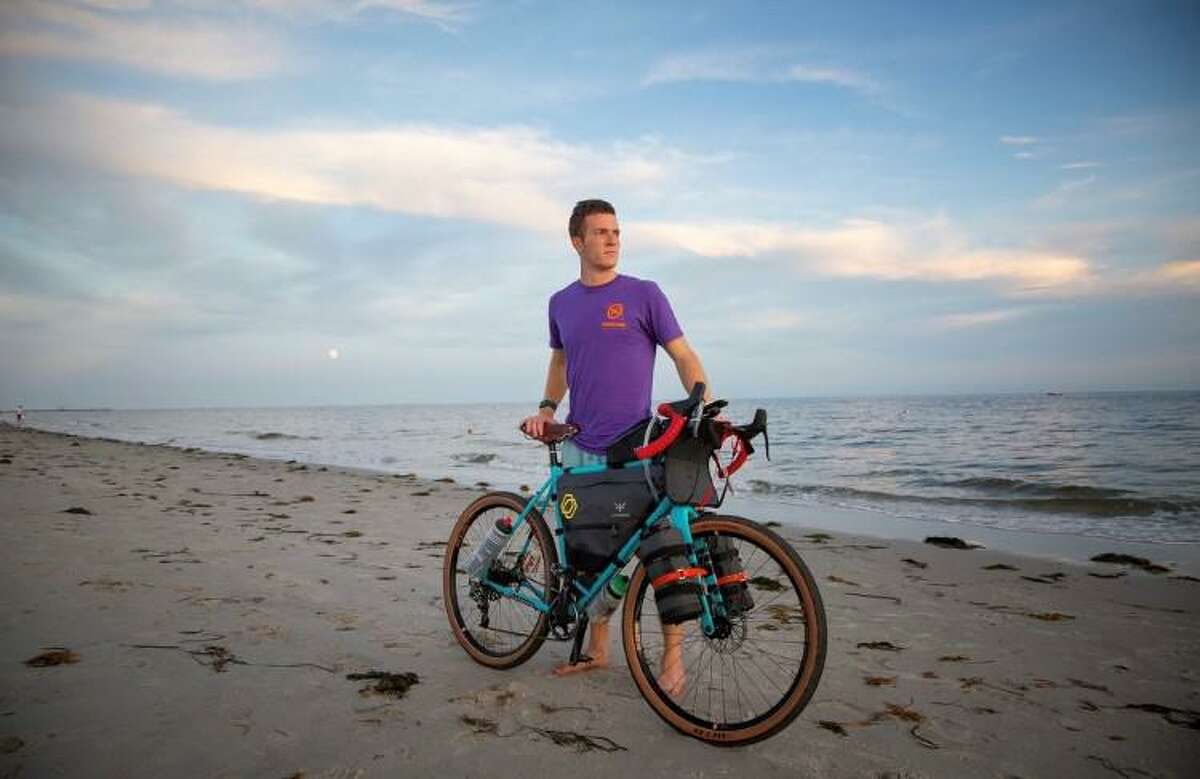 RIDGEFIELD — The familiar hum of Main Street was more than a welcome sight to Ben Grannis as he biked through his hometown, but the area's hilly topography was not as forgiving on his joints and knees.
The 26-year-old rode into Ridgefield on Aug. 24 as part of a cross-country bike ride to raise awareness of the organization TextLess Live More, which is committed to eliminating distracted driving. By the end of his journey, Grannis will have clocked in 9,100 miles — all while keeping his eyes up.