This is a carousel. Use Next and Previous buttons to navigate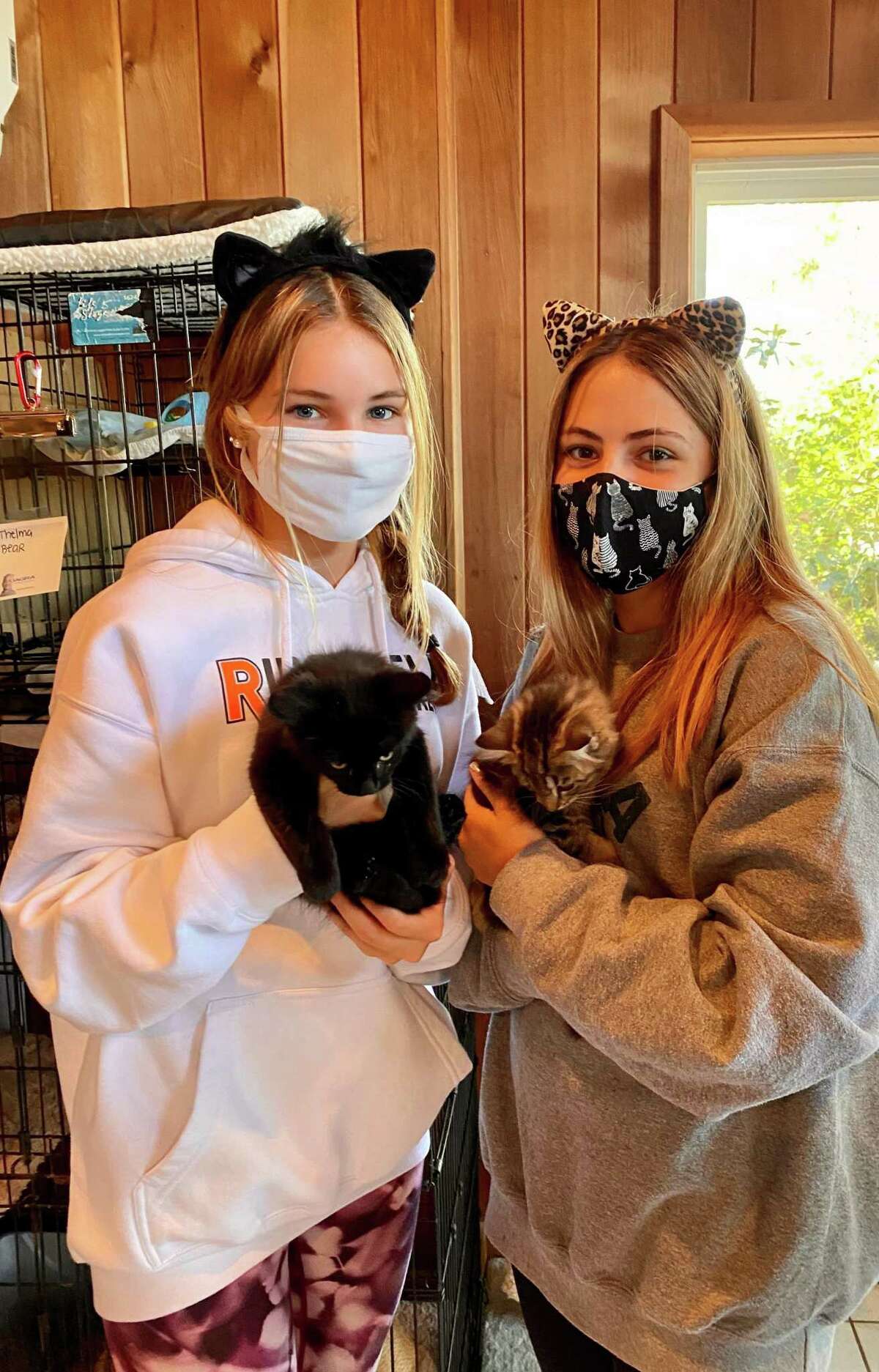 RIDGEFIELD — On April 11, three Ridgefield High School students who volunteer at Rock N' Rescue in South Salem, N.Y., will host a fundraiser to benefit the furry friends they work with every day. Maiki Muursepp, 17, Grace Hooker, 15, and Callie Thompson, 15, comprise the nonprofit's junior advisory board, which has helped to expand the rescue's reach since its founding in January.
"Rescue works when there is a team that has not only the drive and ambition to always be better, but also when young ingenuity sparks new outlets for the community to connect with what we are all about," said Juli Cialone, one of Rock N' Rescue's executive directors.