This is a carousel. Use Next and Previous buttons to navigate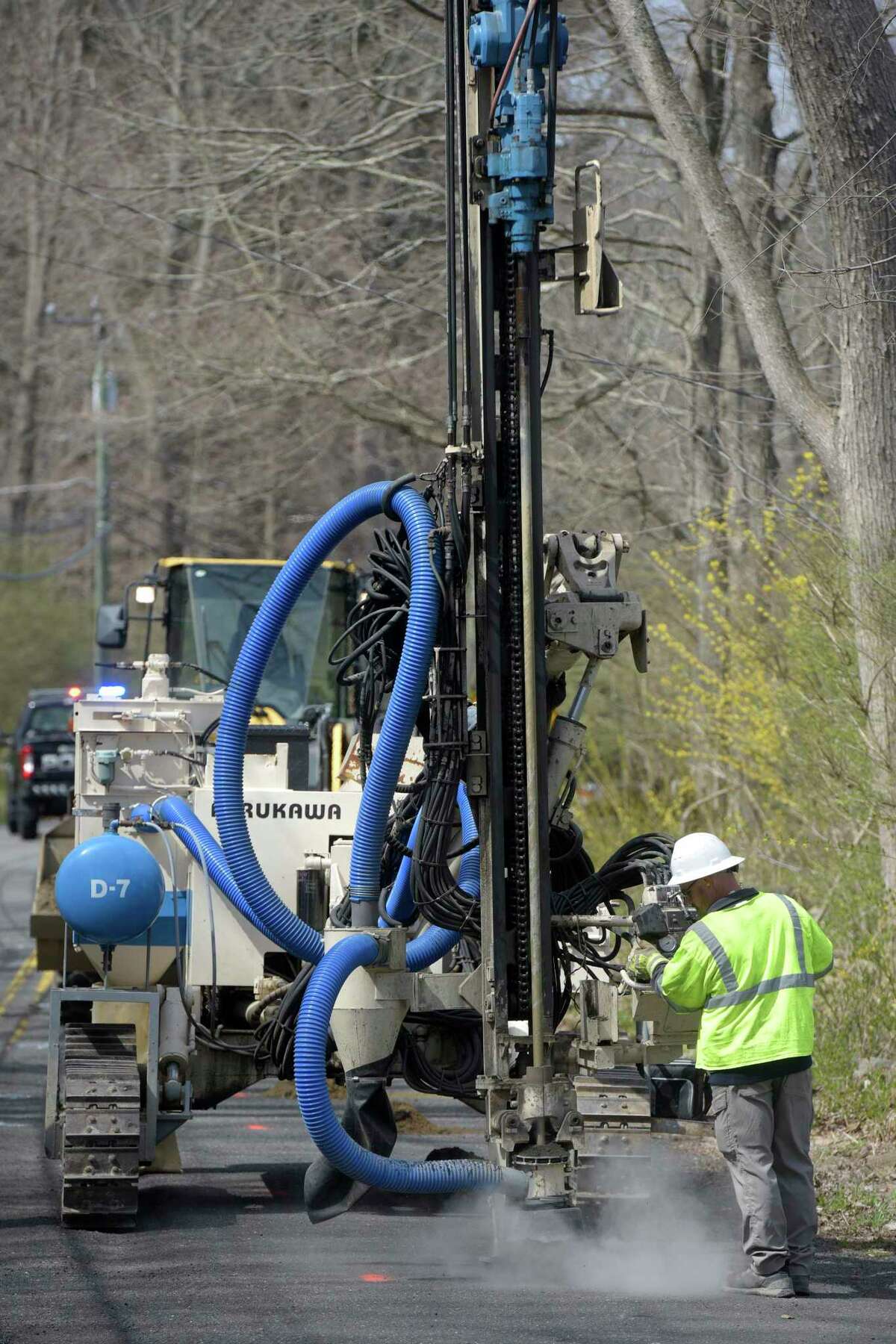 RIDGEFIELD — Construction is poised to start on the second phase of the town's $55 million upgrades to its sewer infrastructure, even as the first half of the project is behind schedule.
Crews have marked spots along the roads and begun drilling so they can install an underground force main pipe that will extend from the South Street Wastewater Treatment Facility that's undergoing renovations and the Route 7 Pump Station, which will be demolished and replaced with a new pump station.