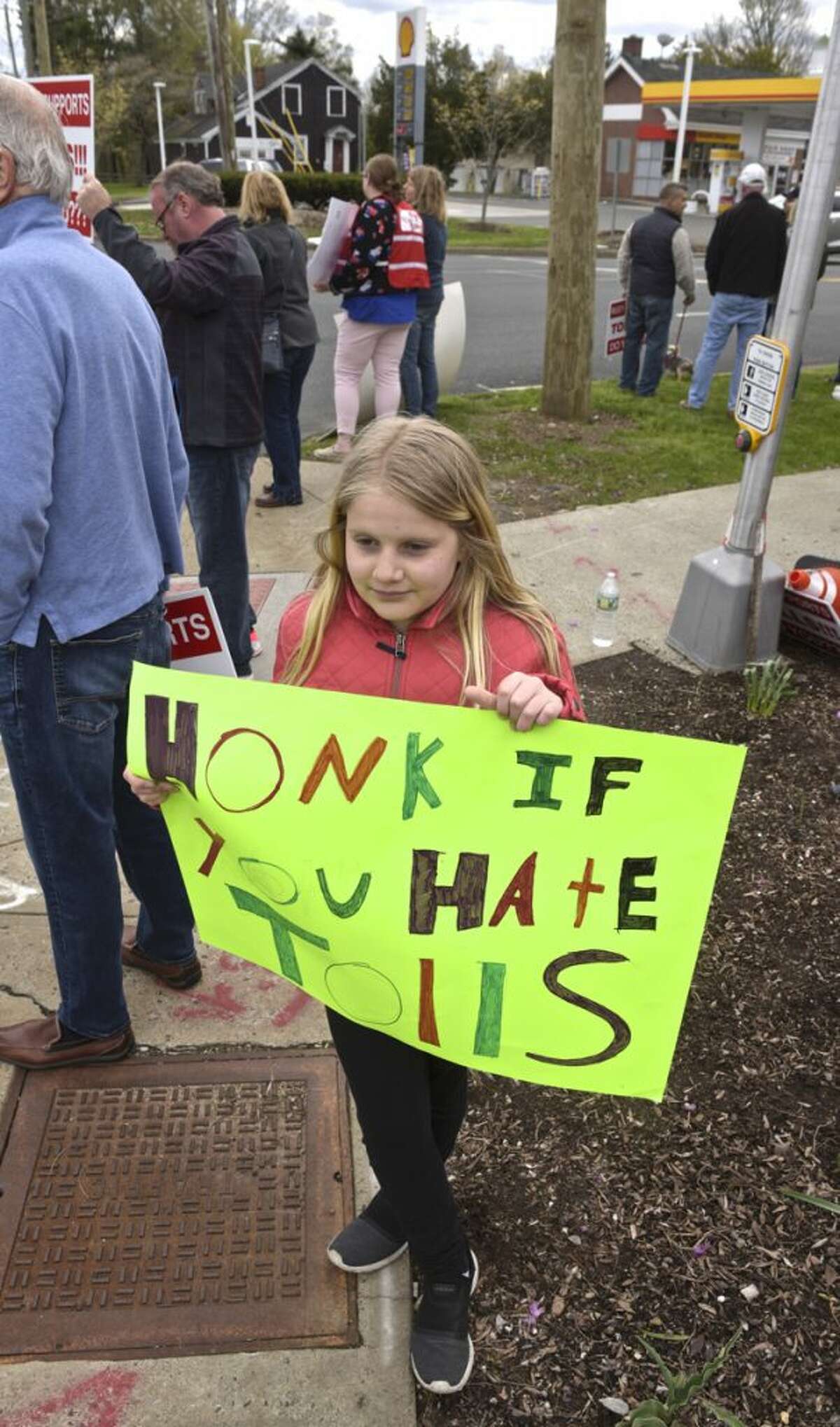 Residents gathered Saturday morning to protest proposals to implement tolls in the state.
The rally, organized by No Tolls CT, was held in front of Copps Hill Plaza on Danbury Road. No Tolls CT is a grassroots organization that opposes plans for tolls to help raise revenue for the state. The group has held rallies across the state in recent weeks and started a petition that has garnered more than 96,000 signatures against tolls.
The protestors held signs that read "Honk if you hate tolls" and "Rudy supports tolls!!! Do you???" The latter sign was a reference to First Selectman Rudy Marconi, who has said he backs tolls.