This is a carousel. Use Next and Previous buttons to navigate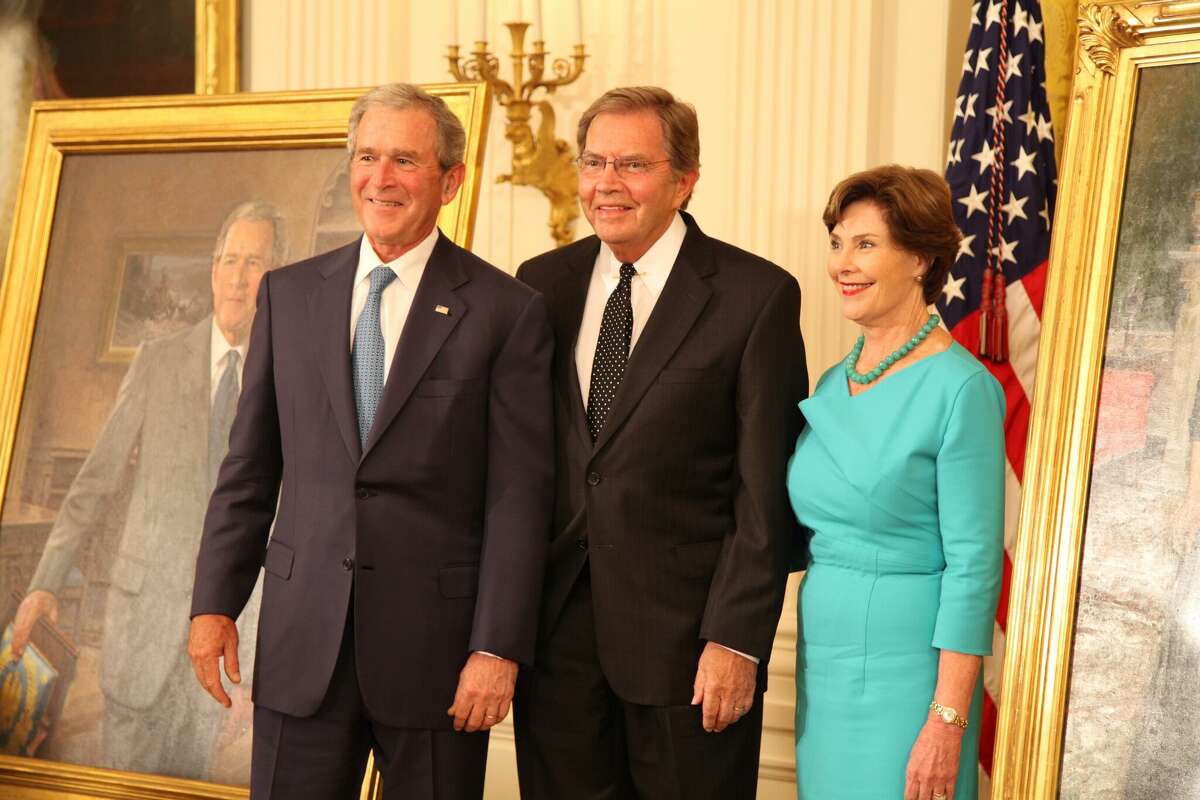 RIDGEFIELD  — Jonathan Bryant Sanden said he'll never forget the day of May 31, 2012, when he and his family were among the honored guests at the White House for the official unveiling of the portraits his late father John Howard Sanden painted of President George W. Bush and First Lady Laura Bush.
"We got to meet the presidents privately before the event, which was very thrilling. We had a private audience with (former) President Barack Obama, (former) First Lady Michelle Obama, (former) President George W. Bush and (former) First Lady Laura Bush in the Blue Room of the White House shortly before the official ceremony in the East Room," said Sanden, who grew up in Ridgefield but now lives in Illinois. "I remember when we came in the room, Obama and Bush were being very chummy around with each other. The whole day was very cordial and both presidents told lots of jokes."