This is a carousel. Use Next and Previous buttons to navigate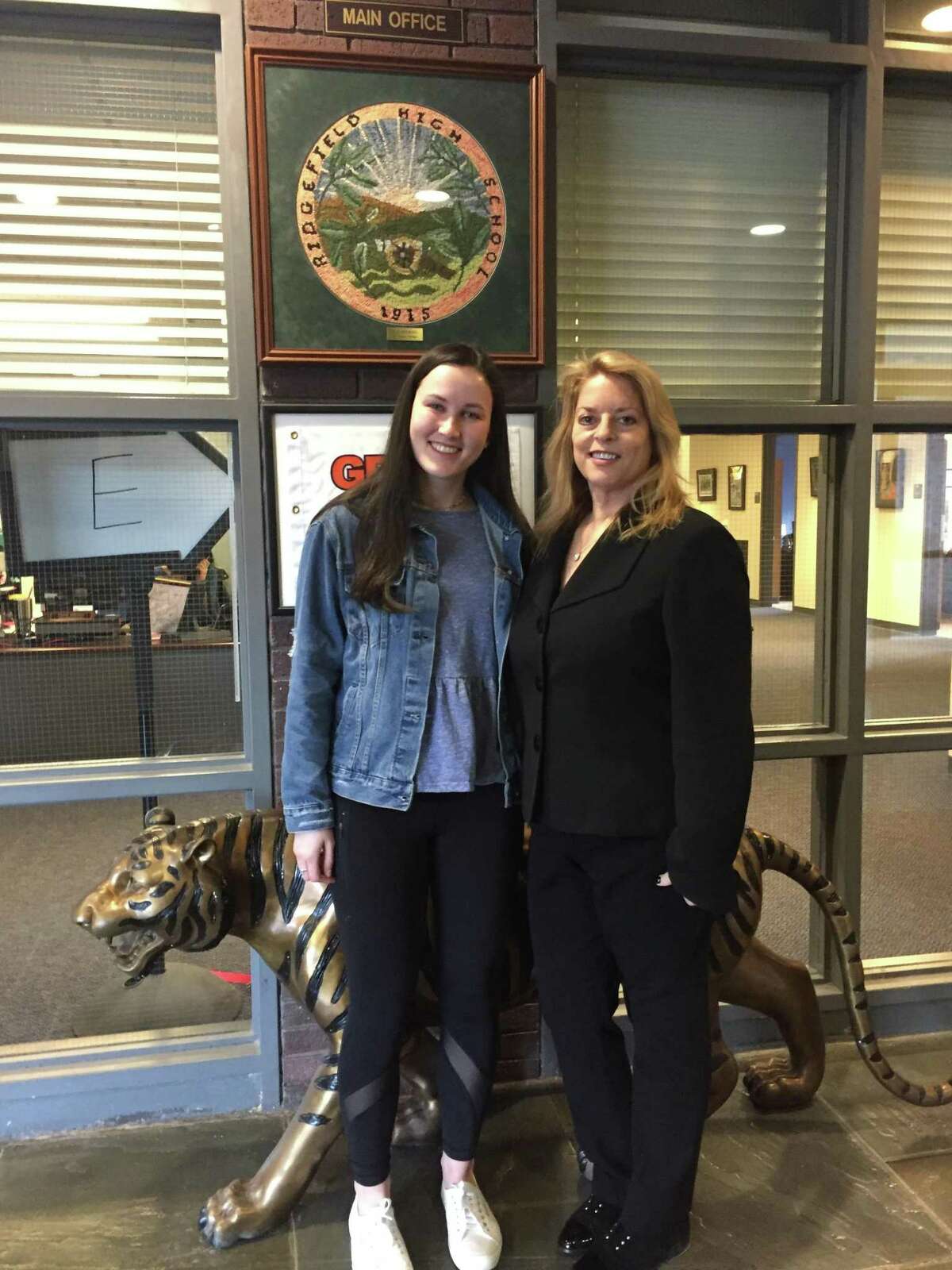 Four young women from Ridgefield High School's Class of 2019 — Samantha Sutcliffe, Emily Parker, Campbell Kinsman and Fiona Sleigh — were each awarded $1,500 college scholarships by the Ridgefield Woman's Club. These scholarships, which are an acknowledgment of the students' academic success, participation in student activities and commitment to community service, were presented at the high school's senior awards ceremony in June.
Sutcliffe was awarded the Evelyn Peeler Scholarship, which honors the life of a former Woman's Club president who was active in local charities. Samantha was recognized for her extraordinary service to the community, while the awards given to Parker, Kinsman and Sleigh recognized the girls' overall achievement in high school.