This is a carousel. Use Next and Previous buttons to navigate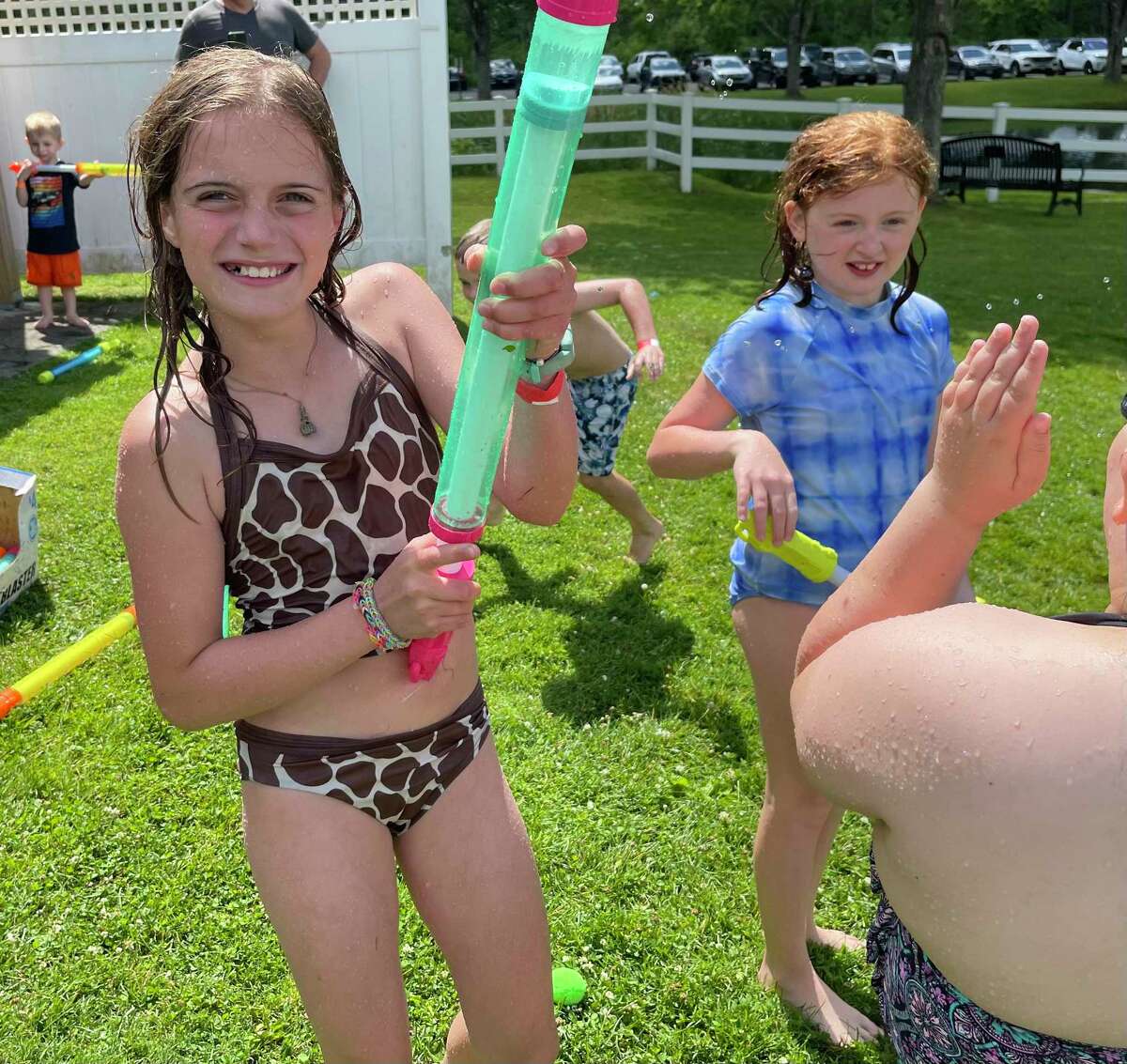 Children recently rejoiced over the start of 2022 summer season at the PVRA Pleasantview Recreational Association Pool and Tennis Club's "Last Day of School" celebration on Friday June 24, following school dismissal for the summer.
The festivities began with a donut-on-a-string eating contest. Donuts dangled precariously from strings that were tied to trees in front of the clubhouse.