This is a carousel. Use Next and Previous buttons to navigate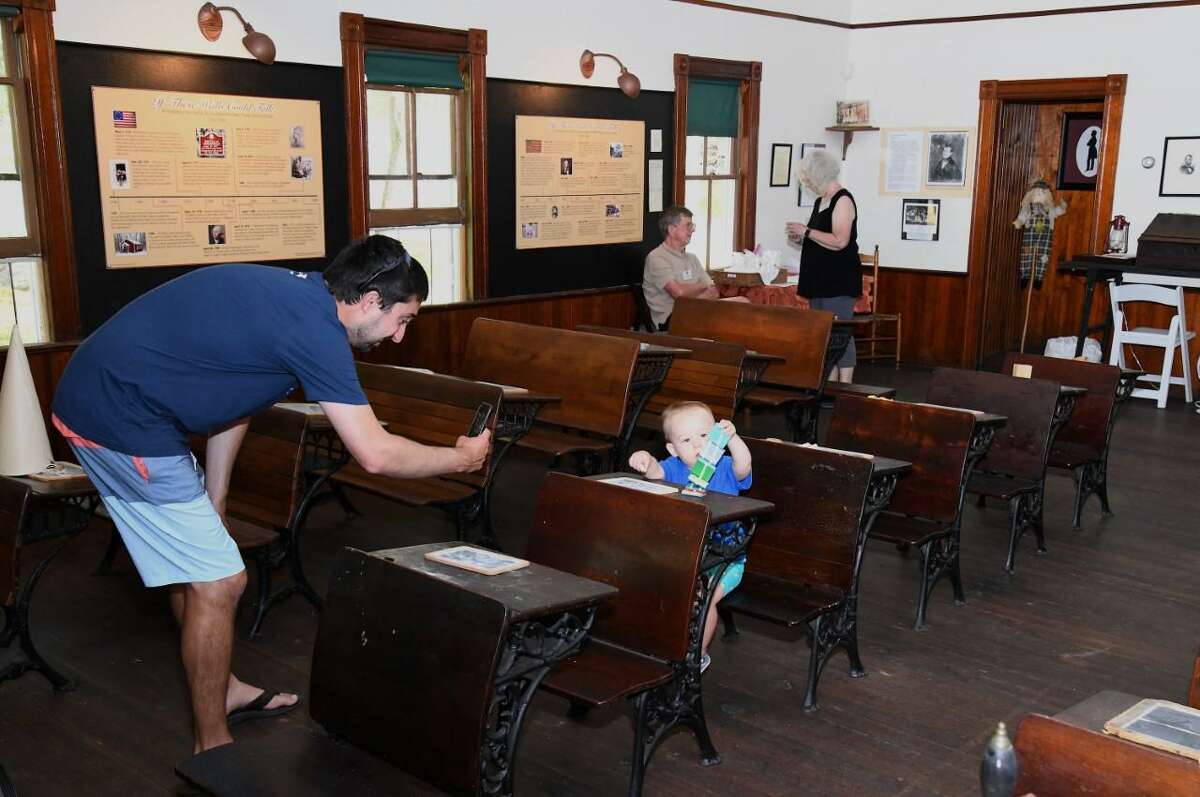 The Ridgefield HIstorical Society recently celebrated the birthday of the Peter Parley Schoolhouse's namesake, Peter Parley, pen name of author Samuel G. Goodrich, on Sunday afternoon, August 28, with cookies, and cake, and lemonade.
Guests, several of whom were making their first visit to the schoolhouse, learned about education in Ridgefield's one-room schools, and how Goodrich made textbooks more appealing to youngsters.