This is a carousel. Use Next and Previous buttons to navigate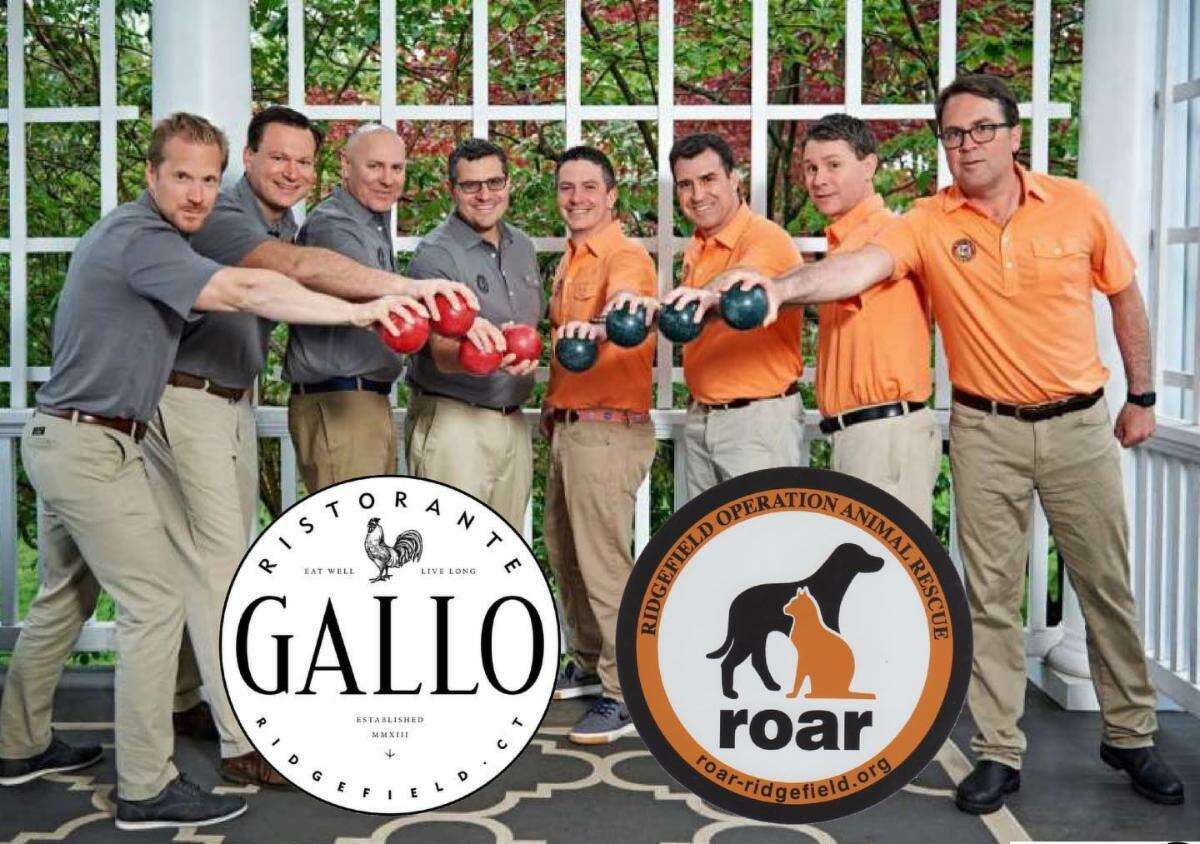 The Ridgefield 8 set the Guinness World Record for the World's Longest Bocce Marathon on June 22, 2019. Can they set the record for best guest bartenders too?
Residents can find out at at Gallo on Thursday, Sept. 26, when the octet will be pouring drinks from 6 to 9 p.m. to benefit Ridgefield Operation for Animal Rescue (ROAR).