This is a carousel. Use Next and Previous buttons to navigate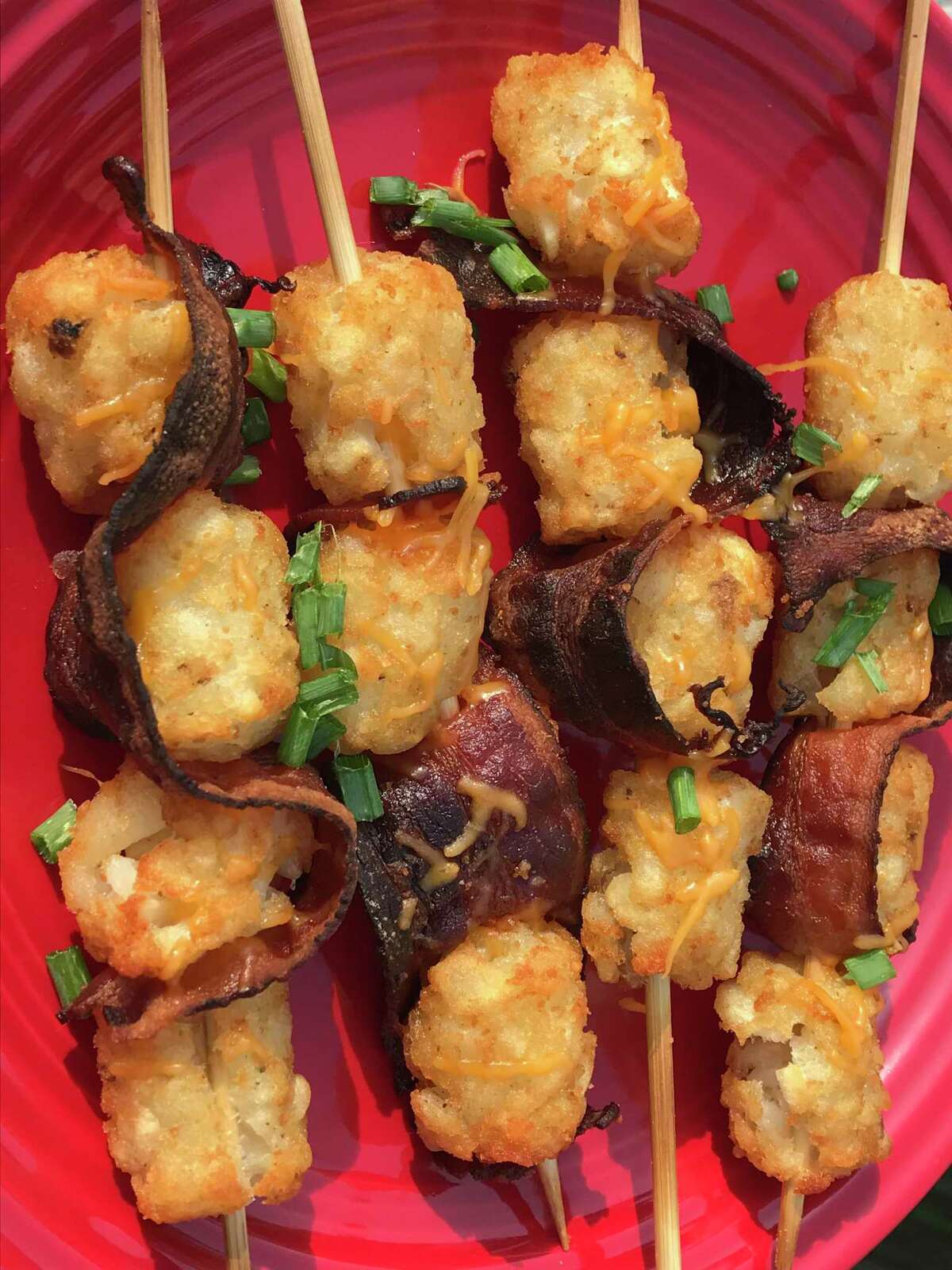 What is it about food on a stick that just screams summer? Popsicles, corn dogs, those deep fried twinkies that are usually found at carnivals all invoke nostalgic memories of childhood summers (or scenes from "The Sandlot"). The ease of eating something on a stick or a skewer harkens back to the good old days of sandy feet and racing after the ice cream truck at the sound of its tinny song or getting smoke in your eyes while roasting the perfect marshmallow.
One of my favorite things to make in the summer is baked potatoes; they are incredibly easy to make and when you load them up with sour cream and cheese, it's just the perfect compliment to anything else from the grill. Of course, sometimes you want the flavor of a baked potato without eating the whole thing. In the spirit of embracing my summer nostalgia, I recently made Loaded Bacon Tot Skewers for my co-workers for an office potluck. Try them out for yourself! For those trying to be healthier, feel free to omit the bacon or use turkey bacon instead.