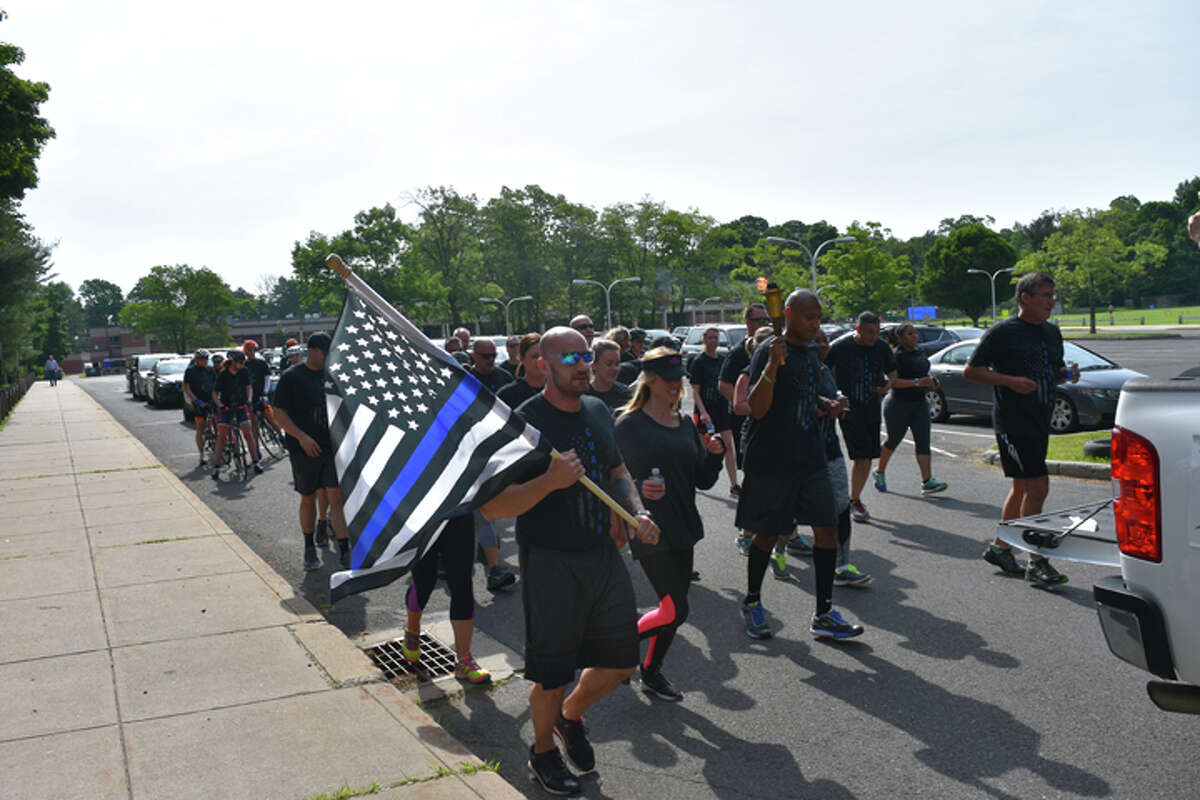 Ridgefield Parks & Recreation is partnering with the Special Olympics for the annual Torch Run. Join us at 8:45 a.m. on Friday, June 7 at Dimitri's Diner to come and support Ridgefield's Special Olympians as the torch passes through our town.
Put on by local police departments across Connecticut, the Torch Run in Ridgefield will pass by East Ridge Middle School and Veterans Park Elementary School, where students will cheer on our athletes and local officers, then finish down Main Street. Ridgefield Special Olympics offers volunteer opportunities throughout the year. For details, please visit soct.org.
In continued support for Ridgefield Special Olympics, your child is invited to participate in the Ridgefield Kids Duathlon (run/bike/run) on Sunday, June 9 at the Recreation Center. The event is for kids ages 4 to 14, and proceeds will benefit Ridgefield Special Olympics. For details, please visit ridgefieldbicycle.com.
Celebrate the beginning of summer at our free Summer Solstice Yoga for all ages in Ballard Park on Saturday, June 15, from 9 to 10:15 a.m. Please bring a towel/yoga mat and non-perishable food items to donate to the Ridgefield Food Pantry.
Summer swim lessons will be starting soon. Registration begins on June 11. For more information, visit ridgefieldparksandrec.org or call 203-431-2755.