This is a carousel. Use Next and Previous buttons to navigate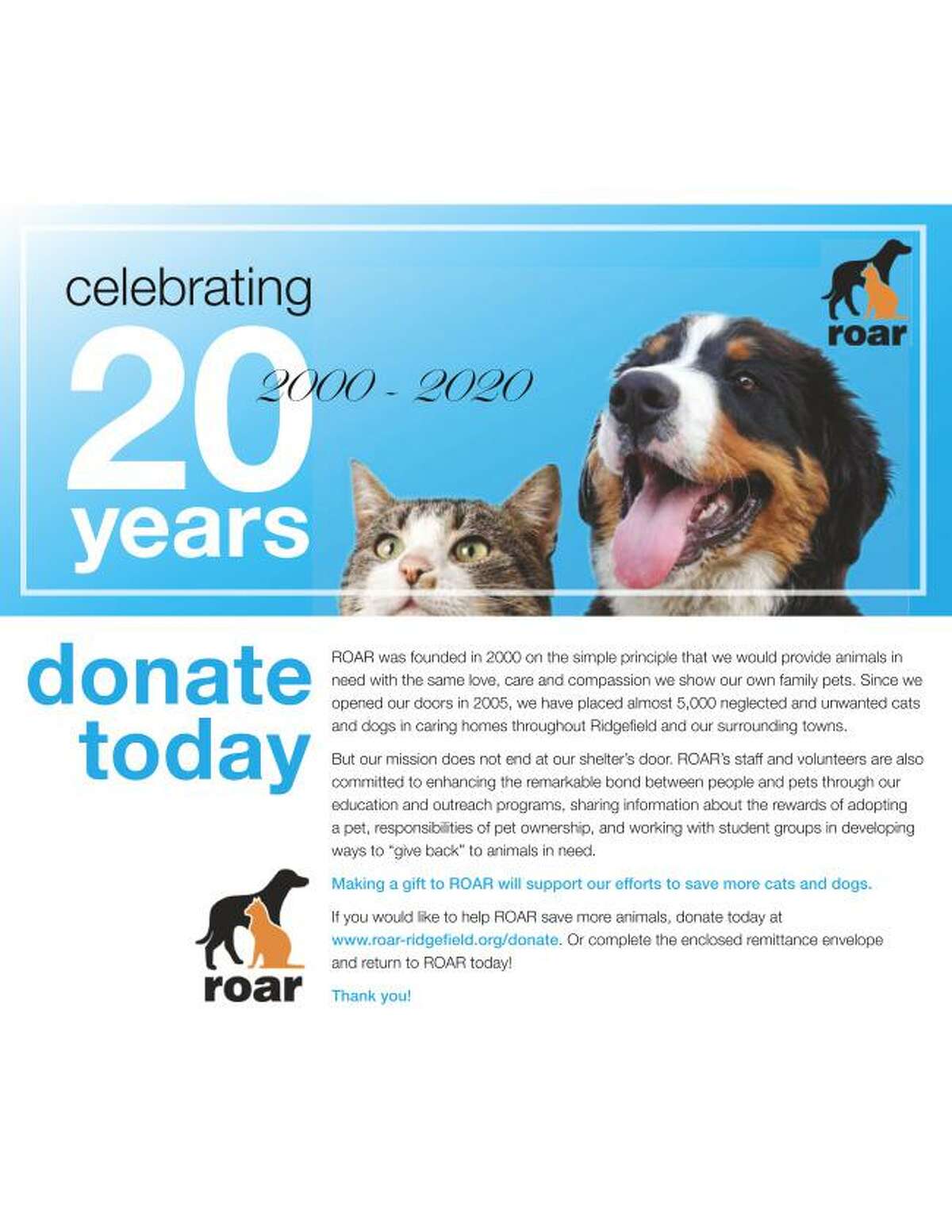 In celebration of its 20th anniversary, Ridgefield Operation for Animal Rescue — best known as ROAR across Fairfield, Conn. and Westchester County, N.Y. communities — is launching a new monthly donation drive called "$20 for 20 in 2020." Donors are being asked to contribute $20 (or more) on the 20th of each remaining month of the year, beginning June 20.
Twenty-dollar donations are being accepted at http://www.roar-ridgefield.org/donate/. Donors wearing masks and taking proper safety precautions in light of the COVID-19 pandemic are also welcome to donate cash or checks in person at the ROAR Donofrio Family Animal Shelter at 45 South Street in Ridgefield. In future months, ROAR volunteers hope to be able to also accept donations in person at various locations around town in Ridgefield.