This is a carousel. Use Next and Previous buttons to navigate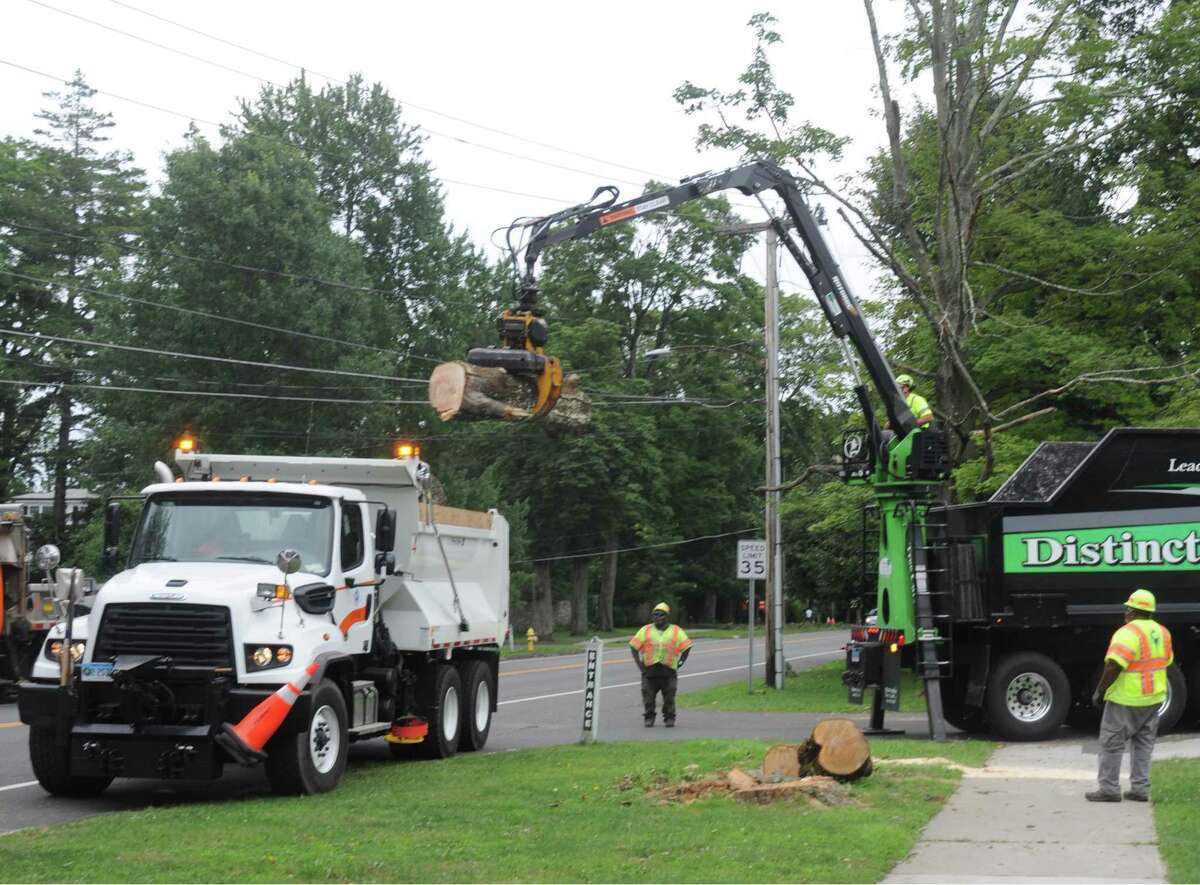 RIDGEFIELD — The return of electricity to Ridgefield residents following tropical storm Isaias' destructive sweep is slow going but progressing, with the percentage of Eversource customers without power down from 77 to 72 percent as of Thursday afternoon.
That leaves approximately 7,900 customers still in the dark. Statewide, the utility reported 517,043 customers were without power, of a total 1,281,259 Eversource customers.