This is a carousel. Use Next and Previous buttons to navigate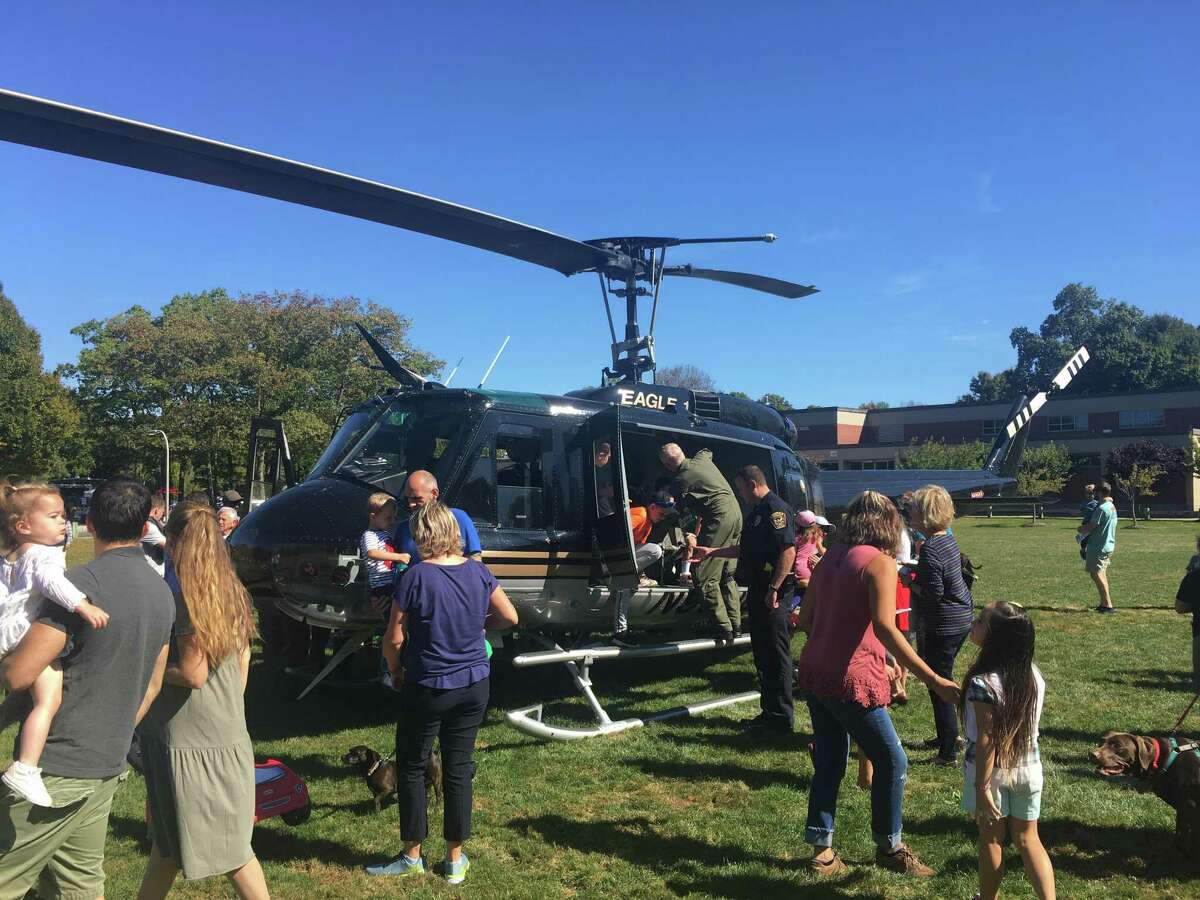 RIDGEFIELD — With thundering rotors that drowned out the gathered spectators, police helicopter Eagle One touched down on the soccer pitch at East Ridge Middle school Sunday, Sept. 29.
Pilot Tom O'Halloran stepped out and was on hand to help the crowd of kids that gathered around the Stratford Police Department's black and silver 1968 UH1 "Huey," letting them clamber inside the 51-year-old aircraft.