This is a carousel. Use Next and Previous buttons to navigate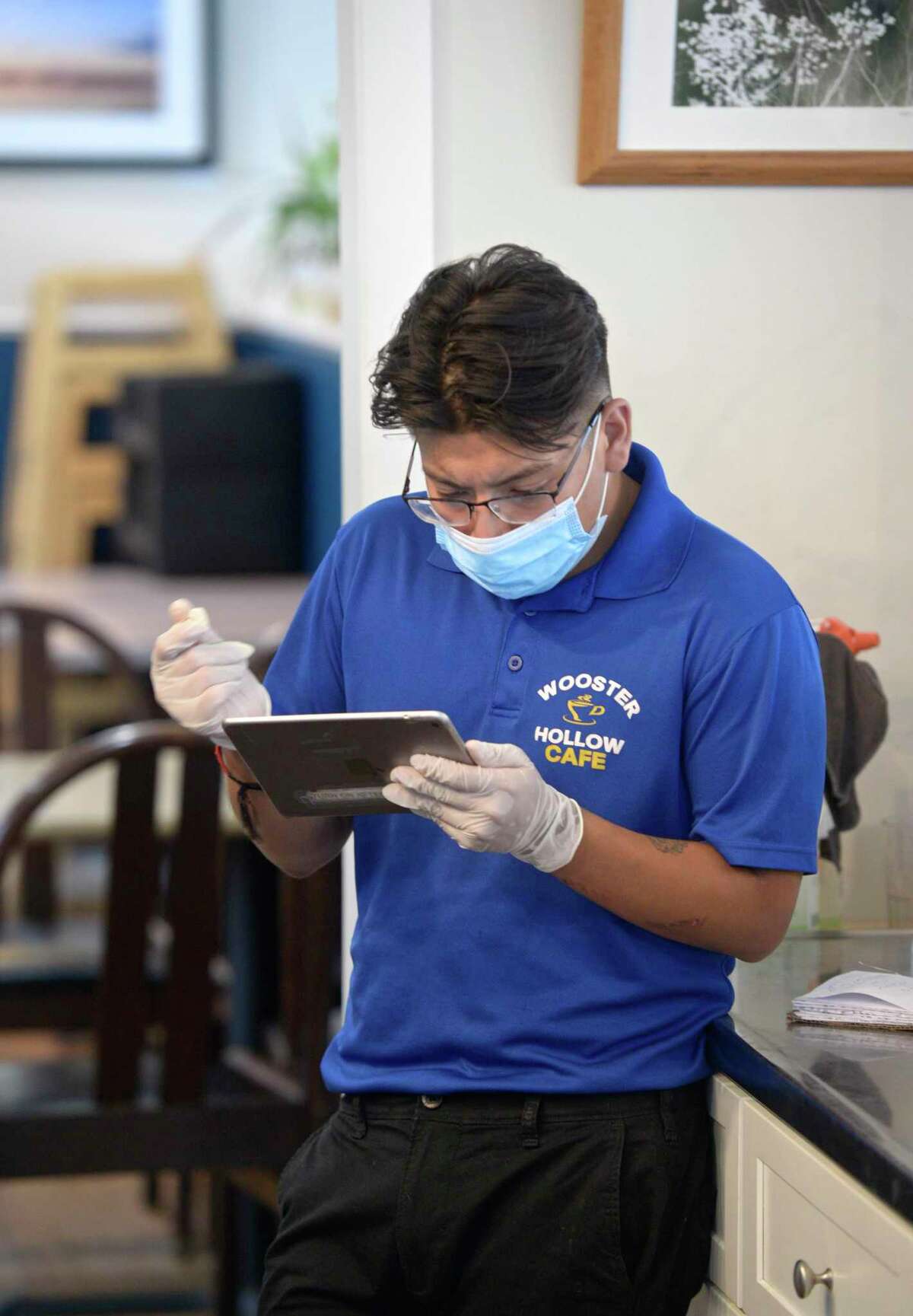 Sundays are when Ron Herman gets the starkest reminders of life before coronavirus. The brunch crowd that would normally filter in to his Wooster Hollow Cafe in Ridgefield after church now arrives in smaller numbers as church closures snapped a Sabbath habit for some regulars. And himself.
But Herman is keeping the faith. He's hoping Sunday brunches will be bustling again before too long — and though he would not want to go through another pandemic, he believes he's a better person because of it, and that his business and staff will emerge stronger for it.