This is a carousel. Use Next and Previous buttons to navigate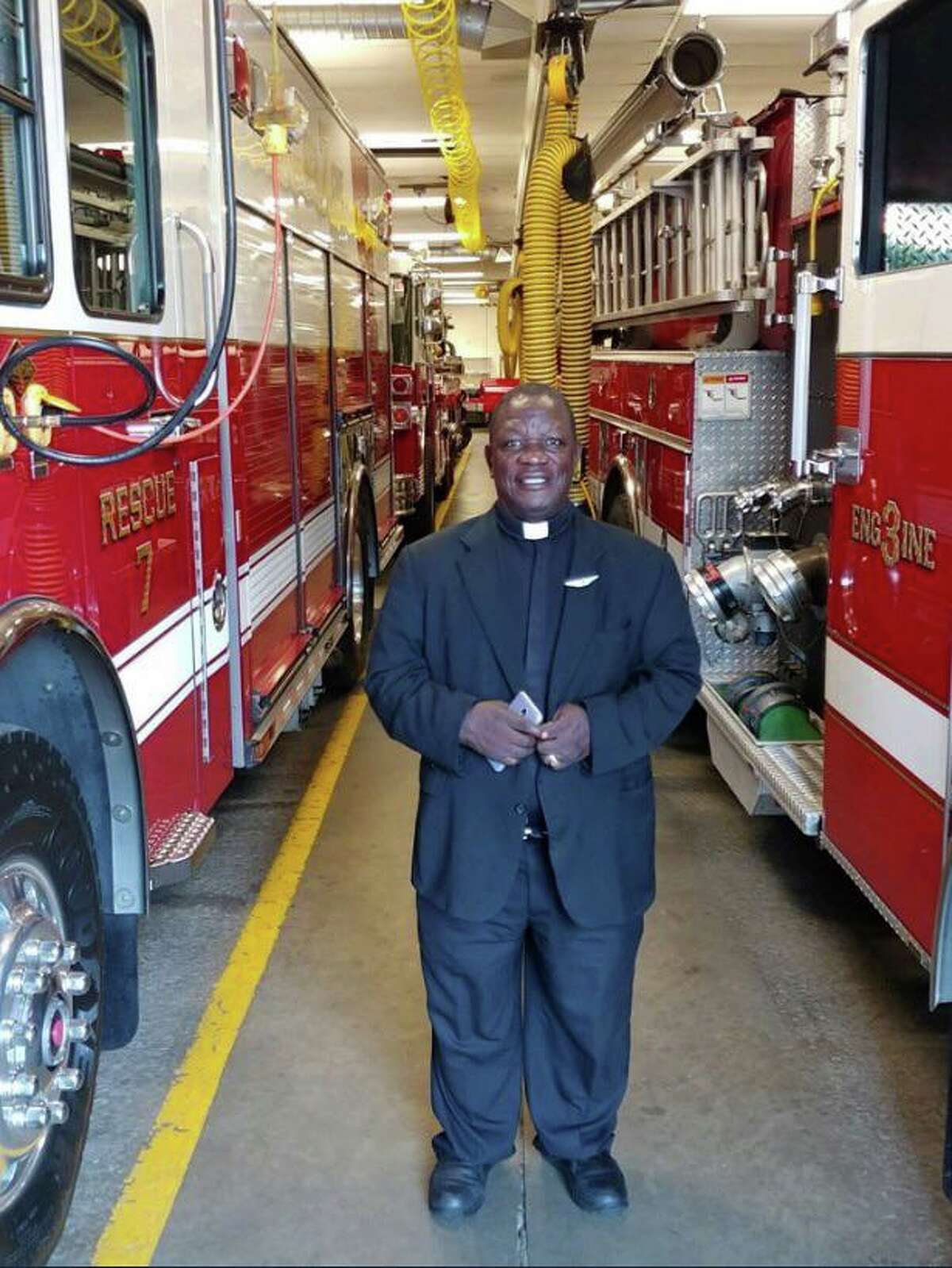 Father Joseph Dube, who was visiting St. Mary's Parish all the way from the Diocese of Sokoto in Northern Nigeria, dropped by the Ridgefield Fire Department headquarters on Catoonah Street earlier this week.
Ridgefield Capt. Richard Lawlor, an ordained Deacon at St. Mary's, brought Father Dube for a tour of headquarters.