This is a carousel. Use Next and Previous buttons to navigate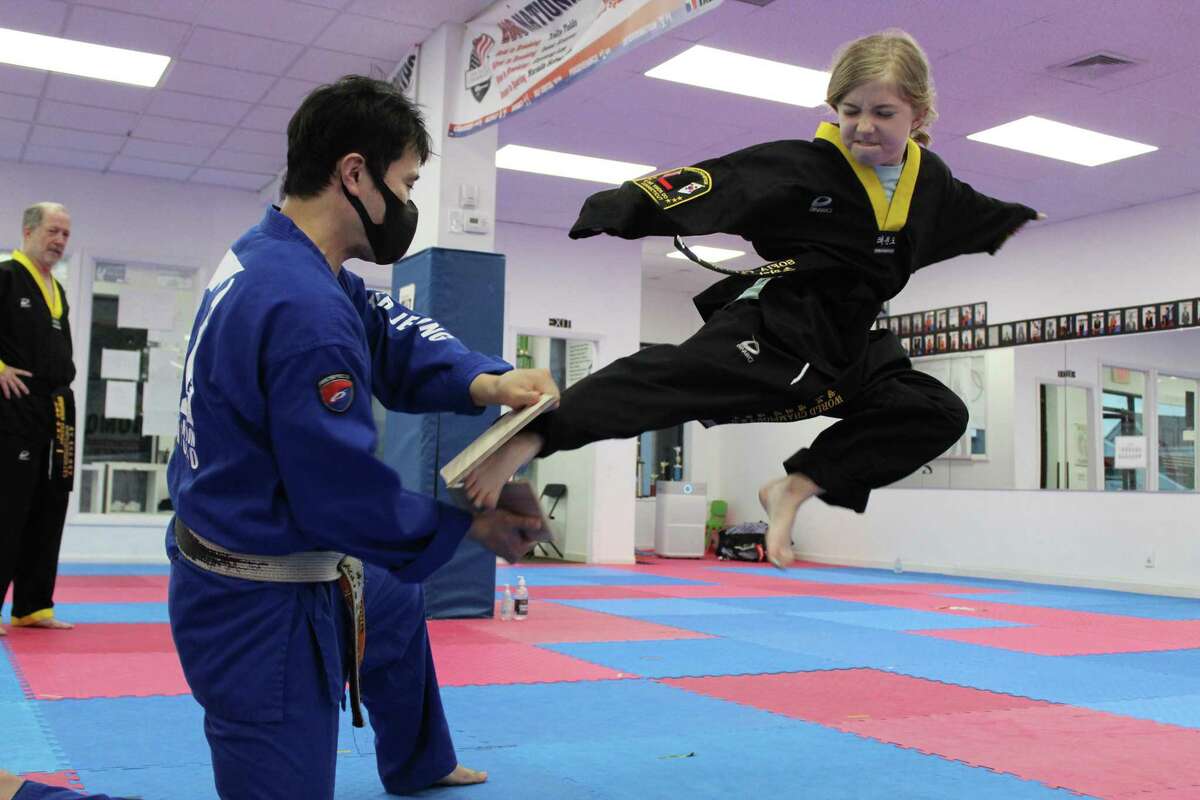 RIDGEFIELD — The usually full studio had cleared out for the night, save for Sofia Cluney and her family, who lingered to show off their taekwondo skills.
The 10-year-old stood poised at one end of the dojo while its owner, Wooyeol Jeong, waited patiently at the other. In his hands was a one-inch-thick wooden plank, which he held outstretched in front of him.