This is a carousel. Use Next and Previous buttons to navigate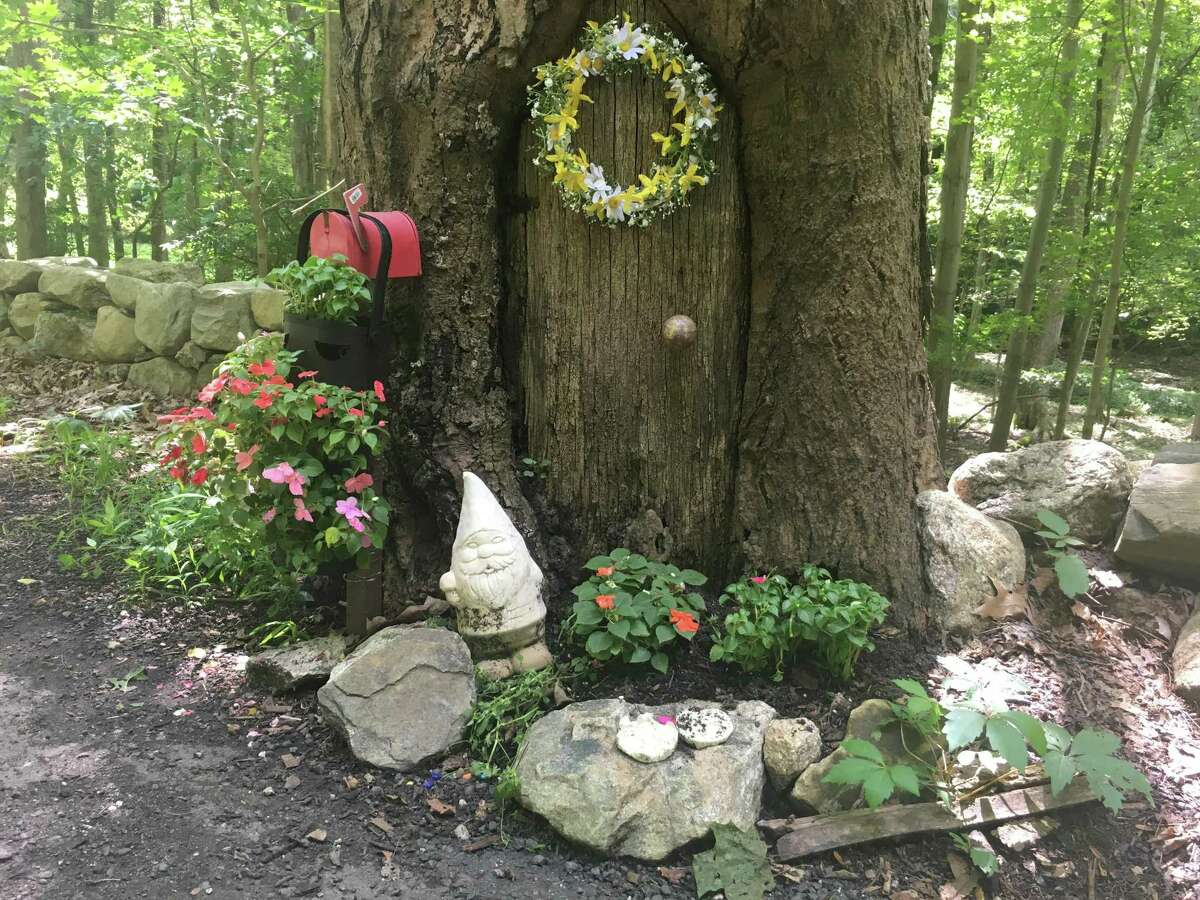 A family of gnomes has taken up residence in Ridgefield's woods. Where did they come from? Nobody knows.
The Press did some sleuthing around in Spring Valley Road's trees on Wednesday, July 24, and a neighbor said that the fantastical statues have been up for a long time but there have been recent additions.