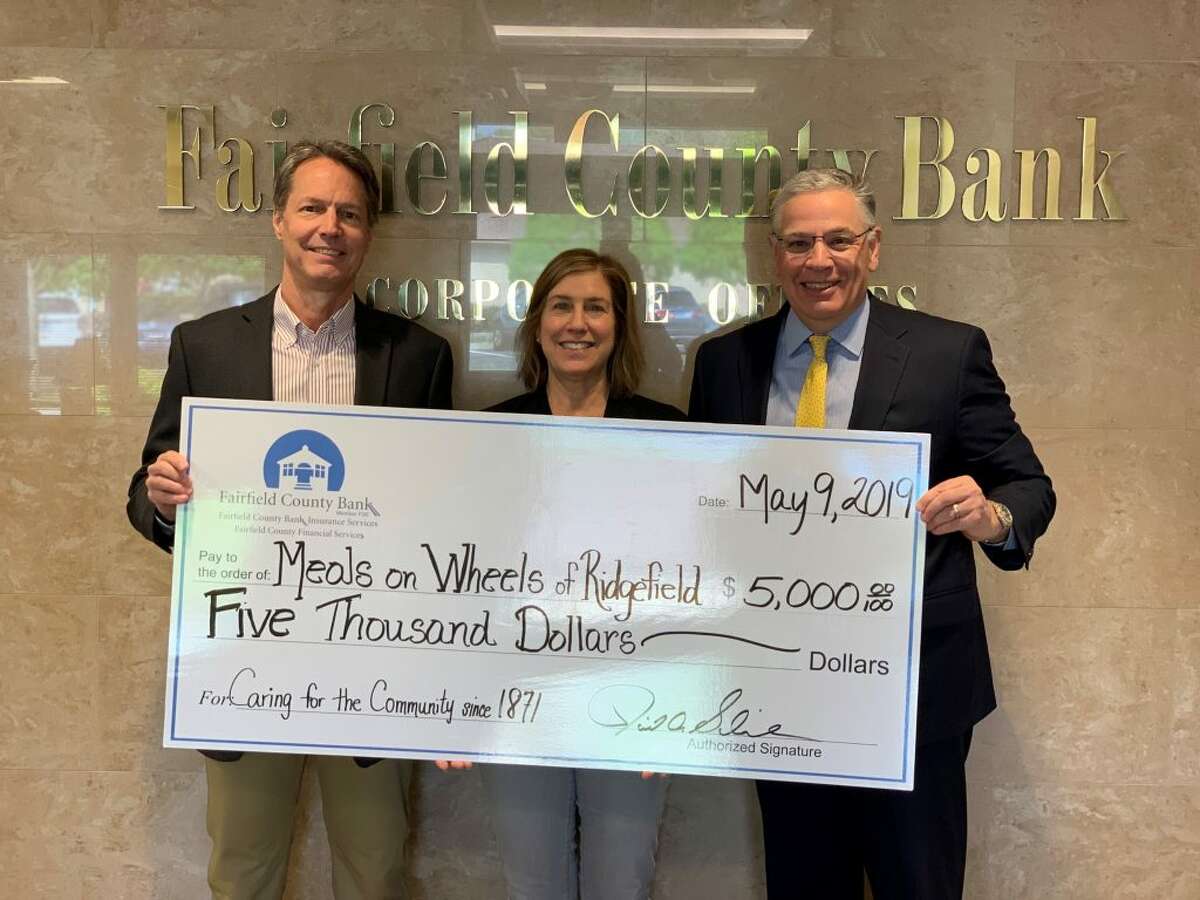 Fairfield County Bank has donated $5,000 to Meals on Wheels of Ridgefield.
The donation will be used to help fund the supplies needed by the organization to fulfill its mission of providing nourishing meals to low-to-moderate income residents to the local community.
"Meals on Wheels continues to provide exceptional care to our community by delivering meals to our neighbors. They have done so for the last 47 years playing a vital role in making our community so special," said David Schneider, Chief Executive Officer.
Meals on Wheels of Ridgefield has been providing meals for those needing assistance due to age, disability or illness since 1972. Last year, 140 volunteers prepared and delivered over 24,000 meals to the residents of Ridgefield. With no federal or state funding, Meals on Wheels relies on donations of community members. To learn more about Meals on Wheels, please visit their website at MealsonWheelsofRidgefield.org.