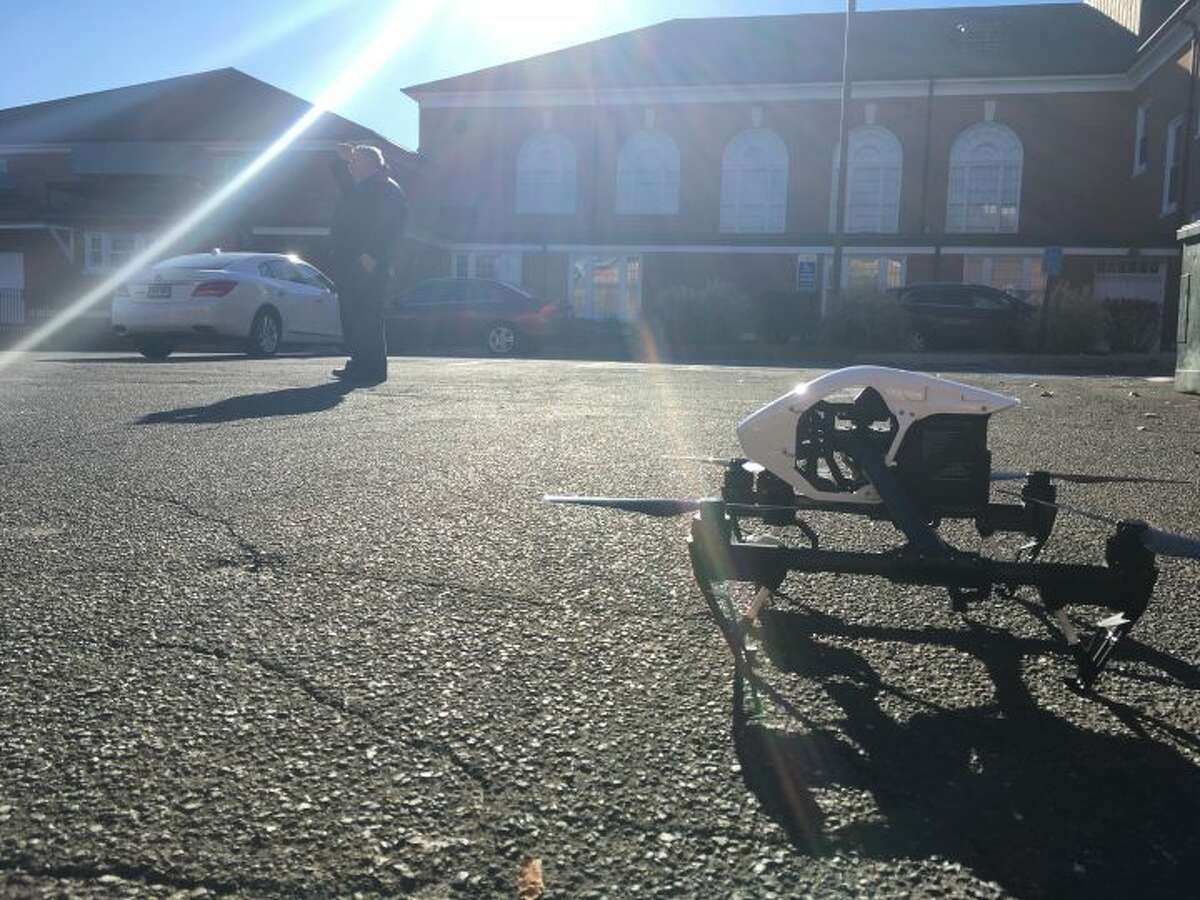 Ridgefield's recreational drone pilots are essentially restricted from flying within five miles of Danbury Airport when its tower is operational — and that's pretty much most of the town and all daylight hours. This restriction is contained in new drone rules announced last week by the Federal Aviation Administration (FAA).
"While recreational flyers may continue to fly below 400 feet in uncontrolled airspace without specific certification or operating authority from the FAA," said the agency, "they are now required to obtain prior authorization from the FAA before flying in controlled airspace around airports. Furthermore, they must comply with all airspace restrictions and prohibitions when flying in controlled and uncontrolled airspace."
However, there's a big catch — at least for a while. FAA will not provide that authorization.
"Until further notice, air traffic control (ATC) facilities will no longer accept requests to operate recreational drones in controlled airspace on a case-by-case basis.
"Instead, to enable operations under the congressionally-mandated exception for limited recreational drone operations, the FAA is granting temporary airspace authorizations to fly in certain 'fixed sites' in controlled airspace throughout the country." Currently there are no "fixed sites" within five miles of Danbury Airport.
The new requirement for recreational operators to "obtain authorization" prior to flying a drone in controlled airspace replaces the old requirement "to notify" the airport operator and the airport ATC tower prior to flying within five miles of an airport.
FAA promises that, at some future time, recreational drone flyers will be able to obtain authorization to fly in controlled airspace using a variation on the Low Altitude Authorization and Notification Capability (LAANC) program, that is currently used by non-recreational pilots who operate under the FAA's small drone rule Part 107.
"For now, however, recreational flyers who want to operate in controlled airspace may only do so at the fixed sites," said the agency.
Another provision in new regulations will require recreational flyers to pass an aeronautical knowledge and safety test. It is unknown when this test will be made available or how it will be administered. "The test will ensure that recreational flyers have the basic aeronautical knowledge needed to fly safely," said FAA.
Some requirements for drone operations have not changed significantly. In addition to being able to fly without FAA authorization below 400 feet in uncontrolled airspace, recreational users must still register their drones, fly within visual line-of-sight, avoid other aircraft at all times, and be responsible for complying with all FAA airspace restrictions and prohibitions.
Keep in mind that the no-fly restriction only applies to operations in controlled airspace – most of Ridgefield. Wilton, for example, is not located within five miles of a tower-controlled airport, so recreational drone flying is permitted under 400 feet throughout town as long as no local restrictions apply. Check www.faa.gov/uas for more information.
Dick Aarons is Ridgefield's Emergency Manager.