This is a carousel. Use Next and Previous buttons to navigate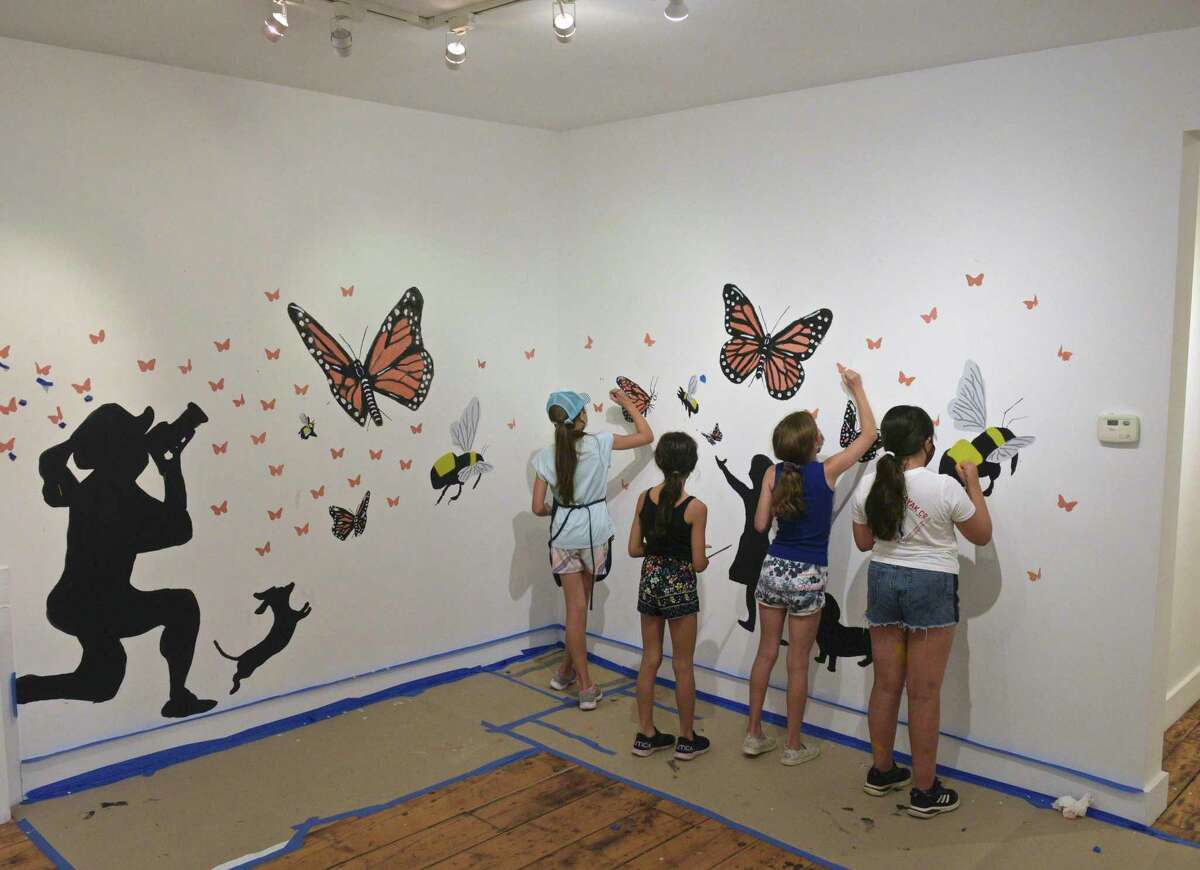 RIDGEFIELD — Much like the flutter of a butterfly's wings, the children bounded around the Ridgefield Guild of Artists at light speed, but were careful not to spill the cups of murky paint water they carried.
With pin-thin brushes they applied layers of orange, black and white paint all over the building to create murals of monarch butterflies. The colorful pollinators were accompanied by bumblebees and silhouetted observers — one toted a camera to capture their beauty while another outstretched its arms to chase the butterflies through the proverbial breeze.