This is a carousel. Use Next and Previous buttons to navigate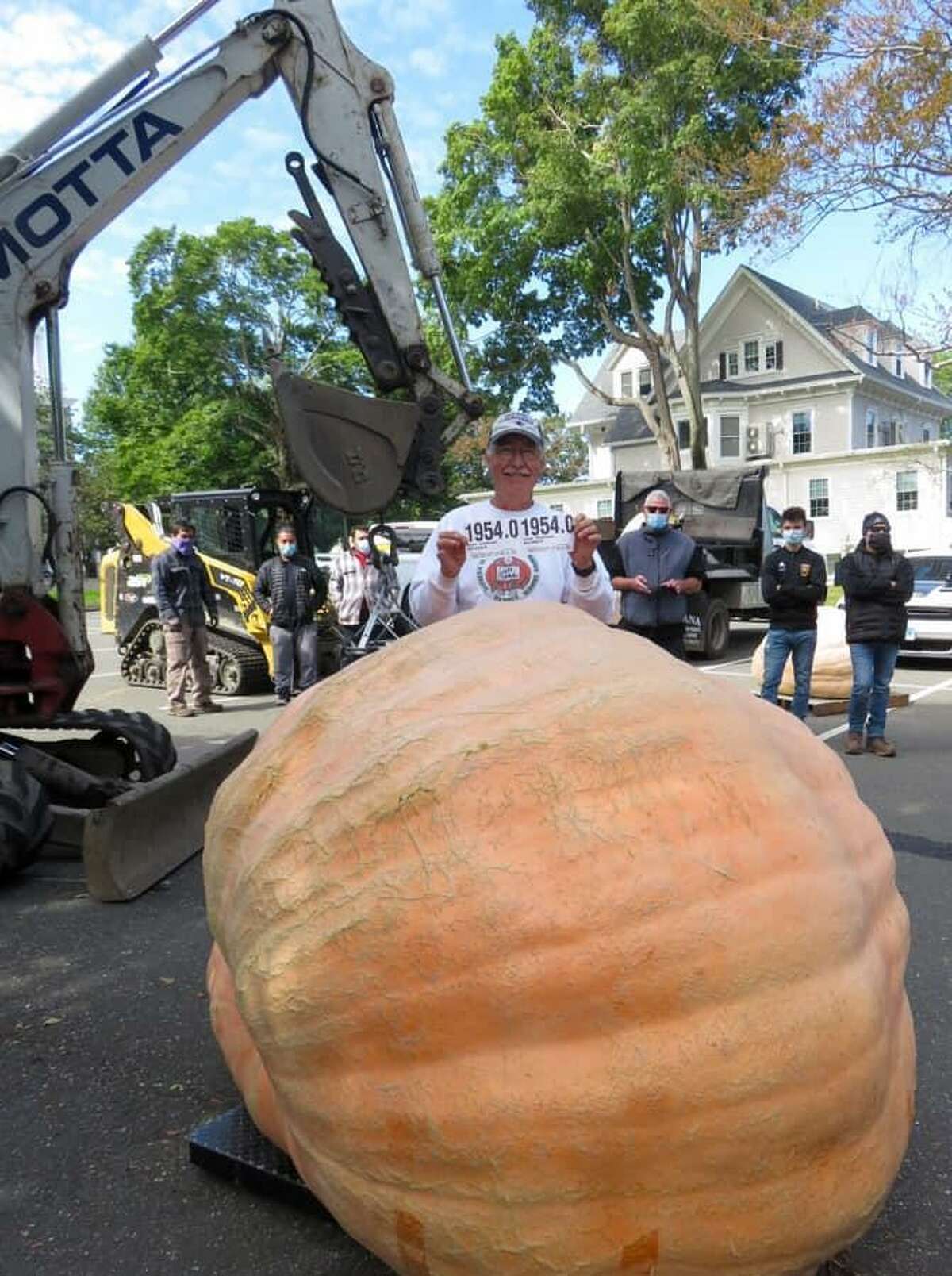 RIDGEFIELD — A nearly 2,000-pound orange behemoth set a record at Ridgefield's Giant Pumpkin Weigh-off, although the festival that usually accompanies the event did not take place this year due to COVID-19.
The weigh-off was on Sunday at the Lounsbury House, and the top pumpkin weighed in at 1,954 pounds — that's just 46 pounds under a ton. The monster pumpkin was grown by Joe Jutras, of North Scituate, R.I.