This is a carousel. Use Next and Previous buttons to navigate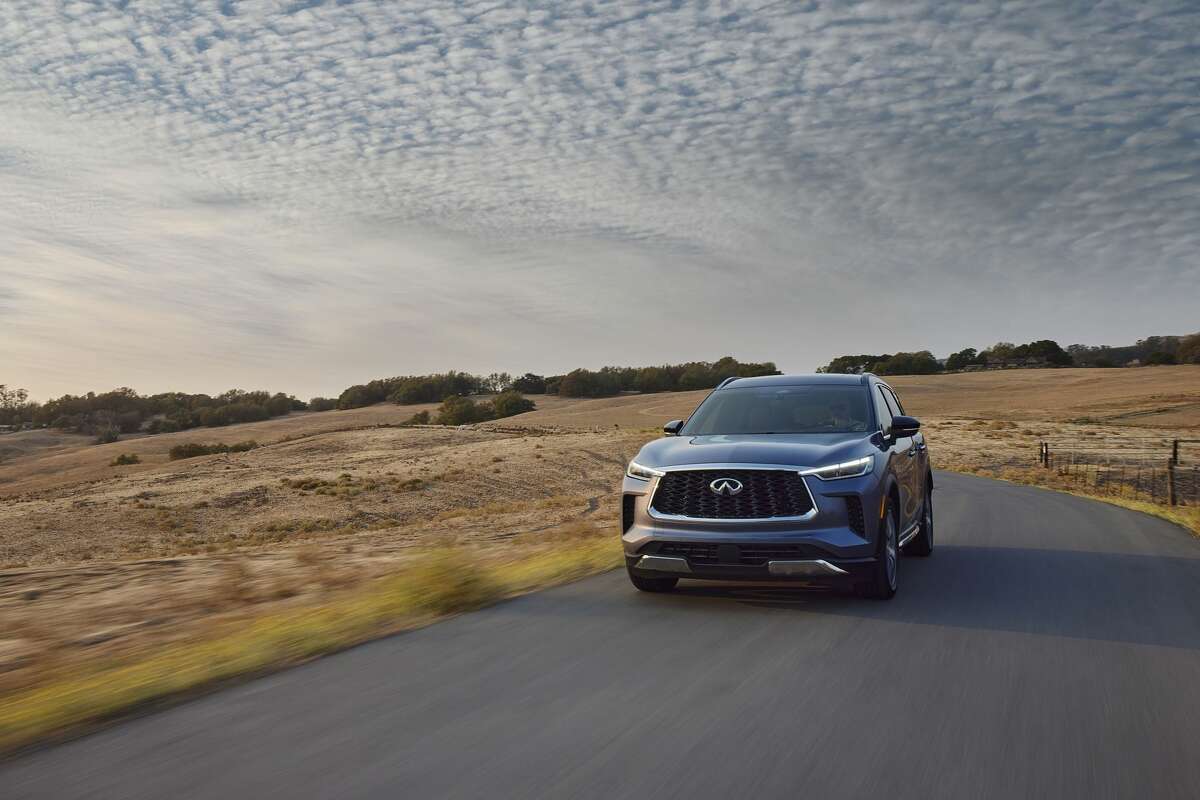 We've been impressed with the Nissan and Infiniti models we've driven lately, and the redesigned 2022 QX60 is no exception. It's a quiet, powerful, sweet-handling luxury SUV that comes in at a fairly modest $46,850.
Not for the first time, Nissan and its premium brand, Infiniti, have taken a chance with one of their signature models. Infiniti put the QX60 on hiatus for a year in 2021 before bringing out a new version. When a popular model disappears for 12 months, the driving public may forget about it, making it harder to restore its luster in the market. It's unlikely aficionados of midsize luxury SUVs will soon forget about the QX60, however.