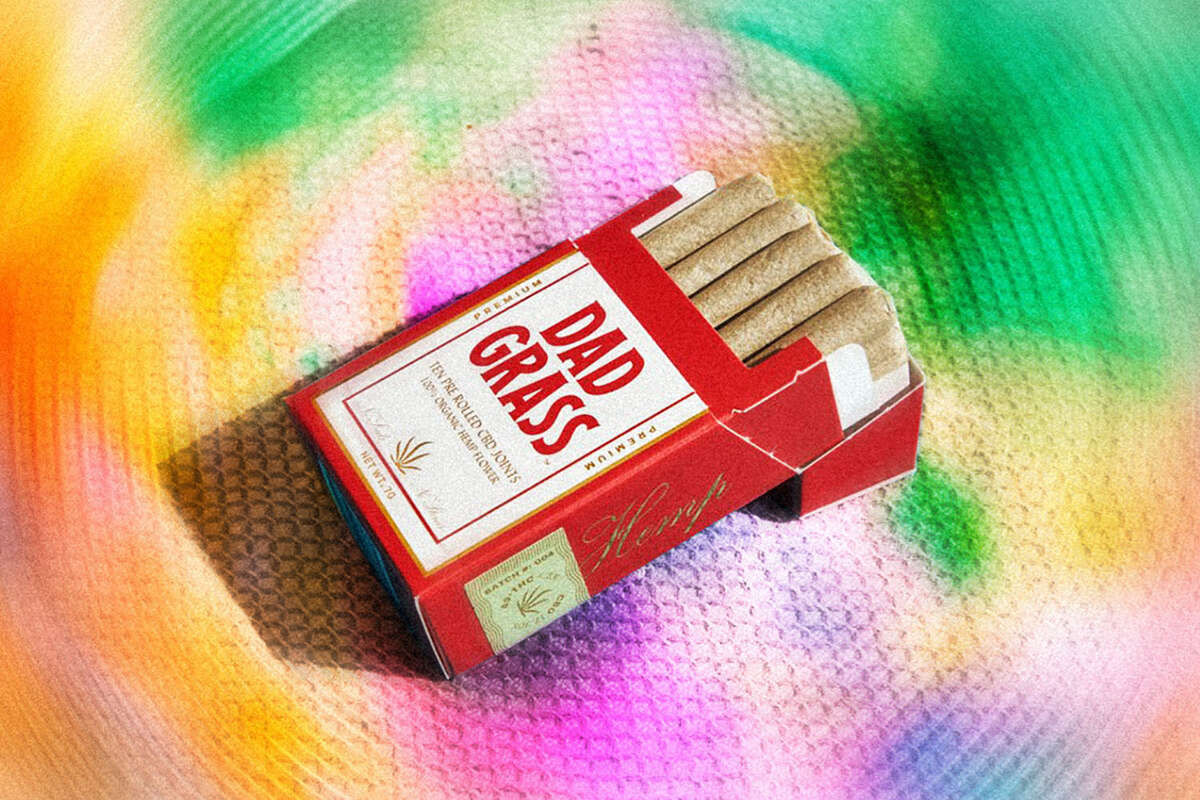 Every morning I wake up to a text from my dad. Barring any significant family news, it begins with a terrible joke. Today's was "Why did the Viking buy an old boat? Because he couldn't a-fjord a new one."

It's this type of corny humor that Los Angeles-based cannabis brand Dad Grass channels in its pre-rolled hemp CBD joints.

Now, to my knowledge, I don't believe my dad consumed any cannabis in his youth. But Dad Grass co-founder Ben Starmer recalls a conversation with his own father, "I was driving to the college dorms with my dad," Starmer tells InsideHook. "He was giving me the 'have fun but not too much fun' talk in the car and as that wound down, he shared that he in fact used to smoke a lot of weed early in his high school days."

That moment of connection, and Starmer's father sharing "these nostalgic stories of 'grass' back in the day," ultimately led Starmer and his friend and fellow Dad Grass co-founder Joshua Katz to launch the CBD cannabis company, with a focus on humor, quality and positivity.