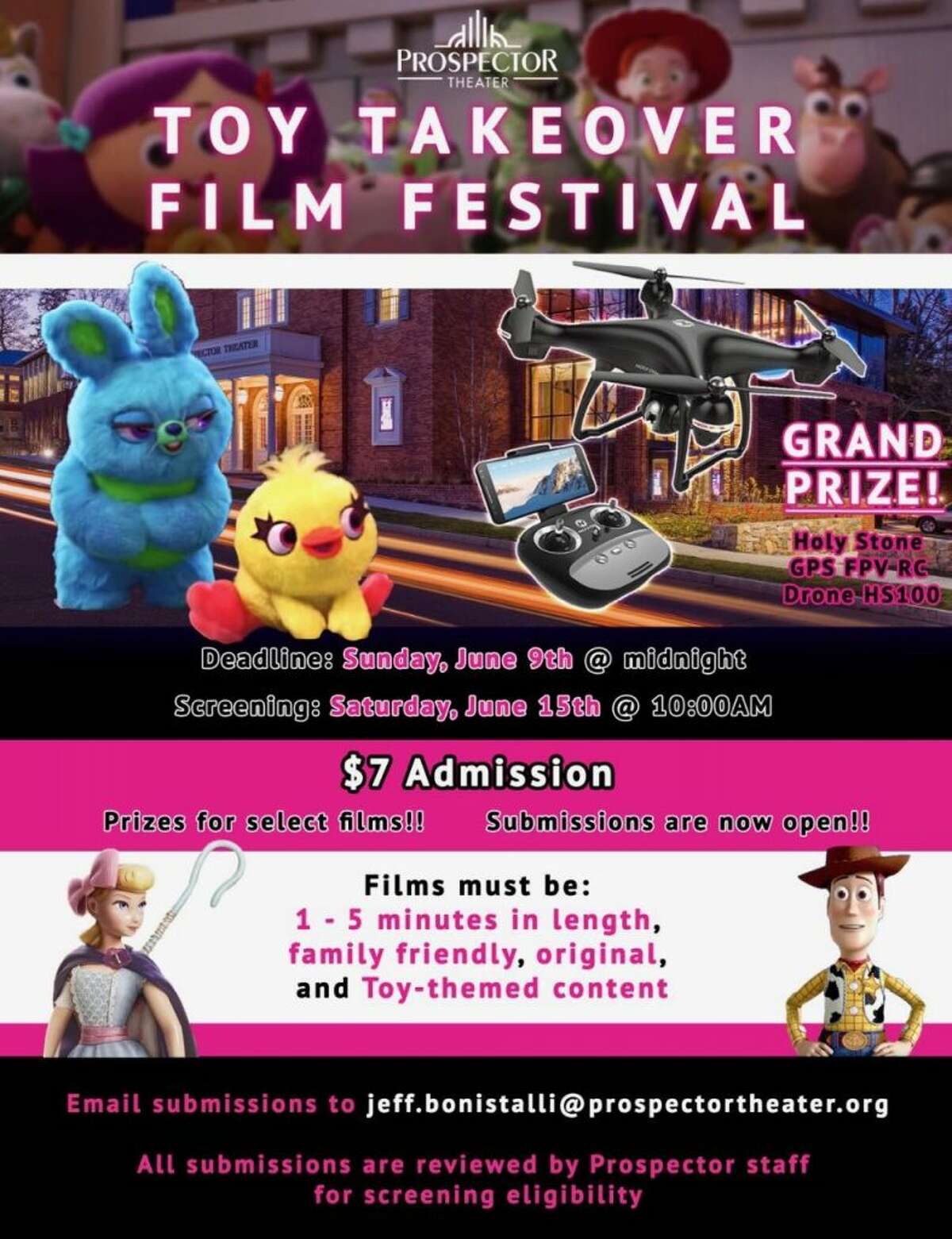 The Prospector Theater will host its first Toy Takeover film festival Saturday, June 15, at 10 a.m.
The films must be one to five minutes in length, original, family friendly, and have toy-themed content.
Submissions are due by Sunday, June 9, at midnight. Winners will receive the grand prize of a Holy Stone GPS FPV-RC Drone HS100. There will be prizes for other films.
All submissions will be reviewed by Prospector staff for screening eligibility. Email submissions to jeff.bonistalli@prospectortheater.org.
The festival is in preparation of the Toy Story 4 release which will play at the theater this summer.
Admission cost to the festival is $7.