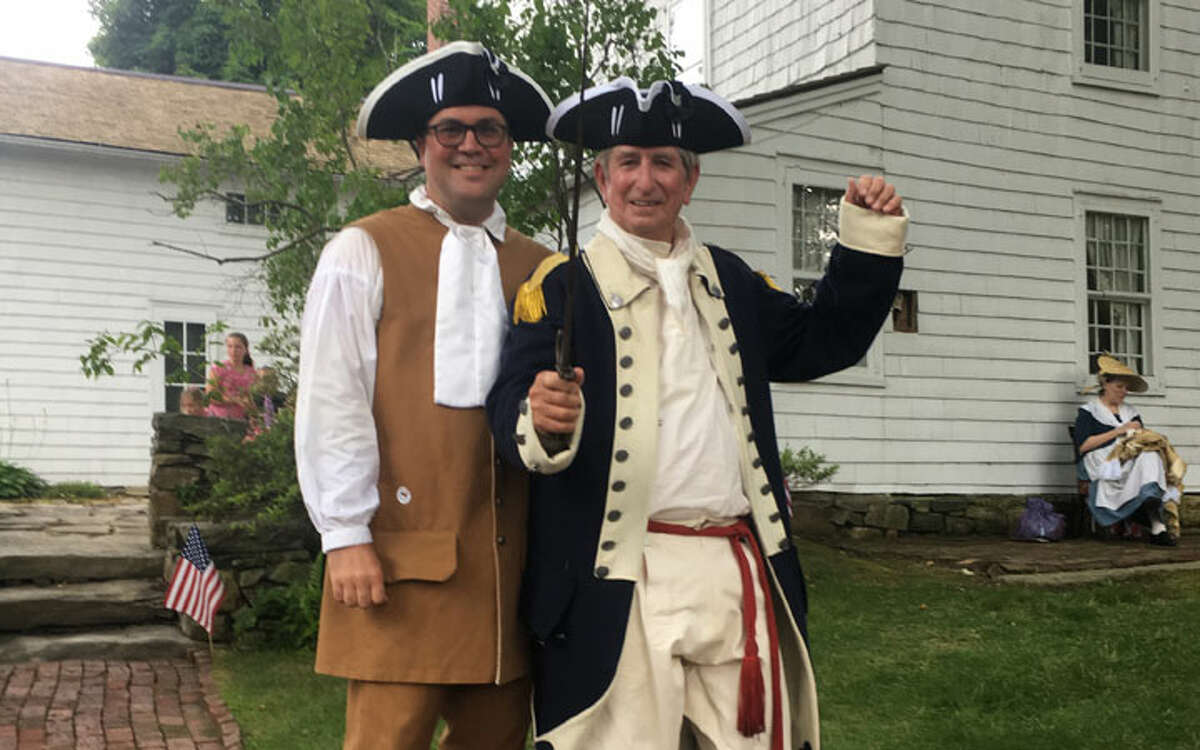 Keeler Tavern Museum & History Center (KTM&HC), 132 Main Street will host a campus-wide celebration for the grand opening of its new visitor center on Thursday, July 4, from noon to 3 p.m., during its fourth annual Watermelon Fest.
The grand opening will include a ribbon cutting ceremony of the new visitor center. Attendees will be invited inside for a tour of the new space, including the future collections storage and archival research facility on the lower level made possible through a grant from the Department of Economic and Community Development (DECD). The main lobby features a reception area sponsored by the Ridgefield Thrift Shop, an orientation space with benches built by an Eagle Scout for watching a video on the site's history (video equipment underwritten by the Ridgefield Women's Club and Rotary Club), and two modern restrooms.
The Watermelon Fest, an annual celebration of both the nation's and museum's birthdays, will feature a dramatic reading of the Declaration of Independence and the ceremonial slicing of a watermelon by sabre. There also will be free museum tours, free watermelon, colonial lawn games, a patriotic kids' scavenger hunt, kids' crafts, and live bluegrass music by the Angry O'Hara's on the tented terrace. Food and drinks are available for purchase from food trucks.
Back by popular demand, is a dunk tank where visitors can take their shot at dunking King George III (enlistment in the Continental Army not required).
"Red, White, and Blue!" an art show featuring 30 artists from Tina Phillips' Founders Hall art classes will be on display in the Cass Gilbert Carriage Barn. An opening reception will be held Friday, June 28, from 5 to 8 p.m. The show will be open June 28 through July 7, from 11 a.m. to 4 p.m. daily.
Admission to the event is free. For more information, visit keelertavernmuseum.org.