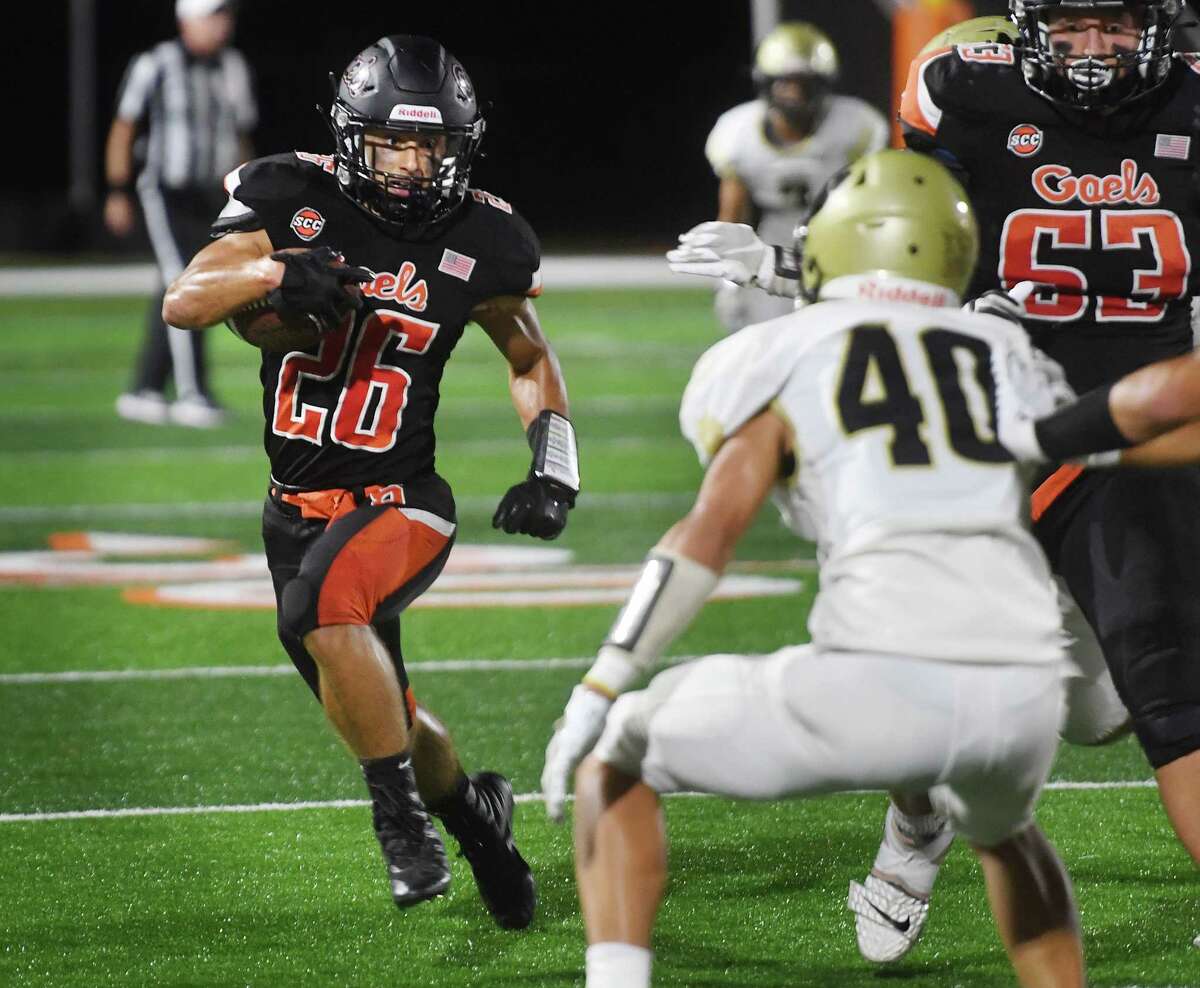 SHELTON — Hand coach Erik Becker didn't mince words after his team dropped a 28-0 decision to Shelton Friday night at Finn Stadium: Shelton, now 2-0 and ranked No. 3 in the latest GameTimeCT Top 10 football poll, was the real deal.

"Shelton is as advertised. I'd say it's the best Shelton team I've seen since Dan Orlovsky was the quarterback," said Becker, who's been around high school football in Connecticut for the better part of the two decades since that team last roamed Finn Stadium in 2000.

A reporter stopped him, "That's pretty..." Bold was how that sentence was supposed to end. But Becker didn't wait.

"I'll make that statement," he declared.
There have been some good ones, for sure. After Orlovsky and Co. won the 2000 title, their protégés won it all again (in a new six-division format) just three years later.