This is a carousel. Use Next and Previous buttons to navigate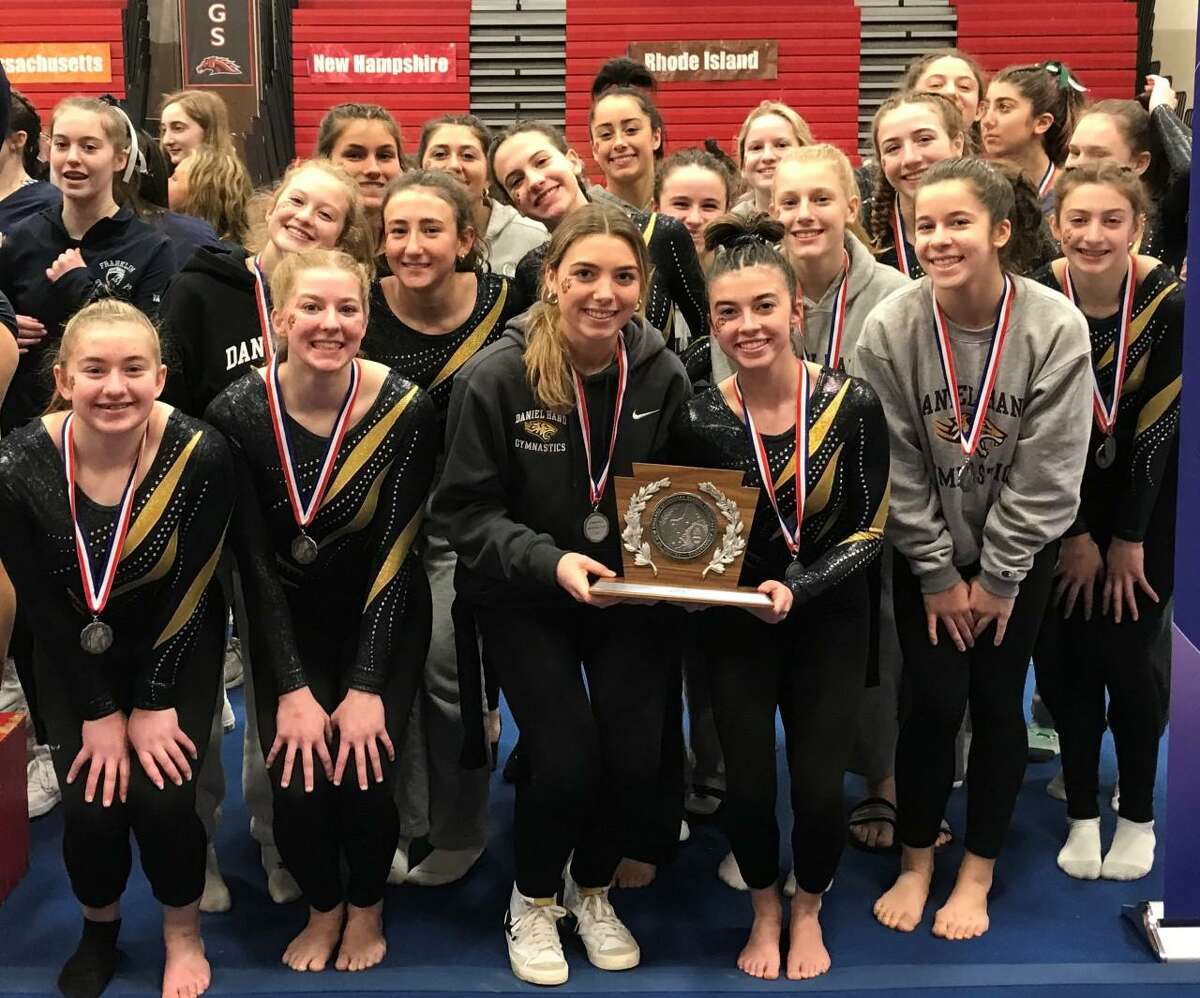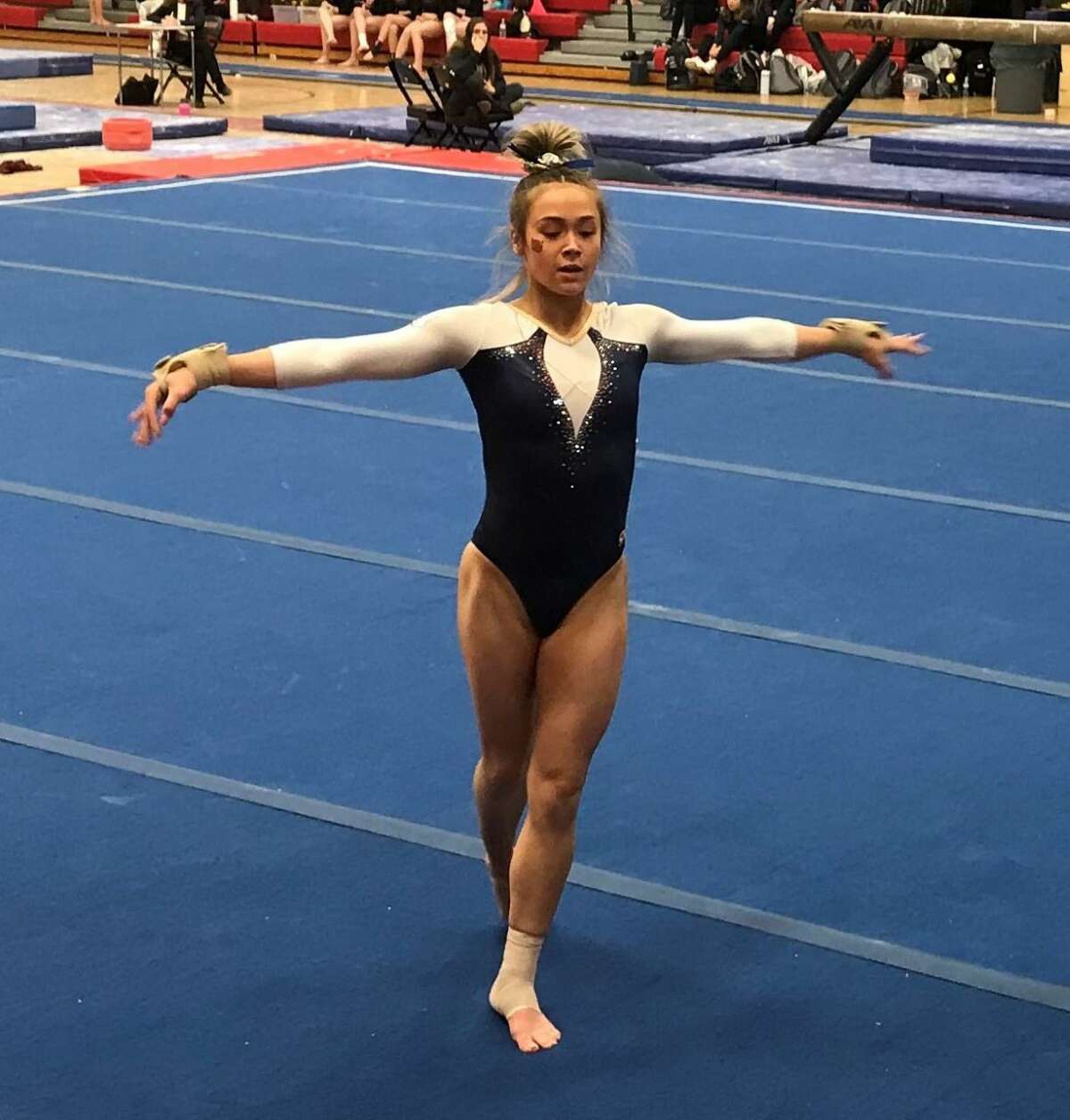 FAIRFIELD — Taylor Markley from Woodstock Academy and Emma White from Franklin High (MA) put on a show at the 26th annual New England Girls Gymnastics Championship held at Fairfield Warde.
Markley passed the eye test when the junior posted scores of 9.825 on vault and 9.750 on uneven bars. Those numbers had an entourage from Franklin looking up her bio on their cell phones and sharing that info.