This is a carousel. Use Next and Previous buttons to navigate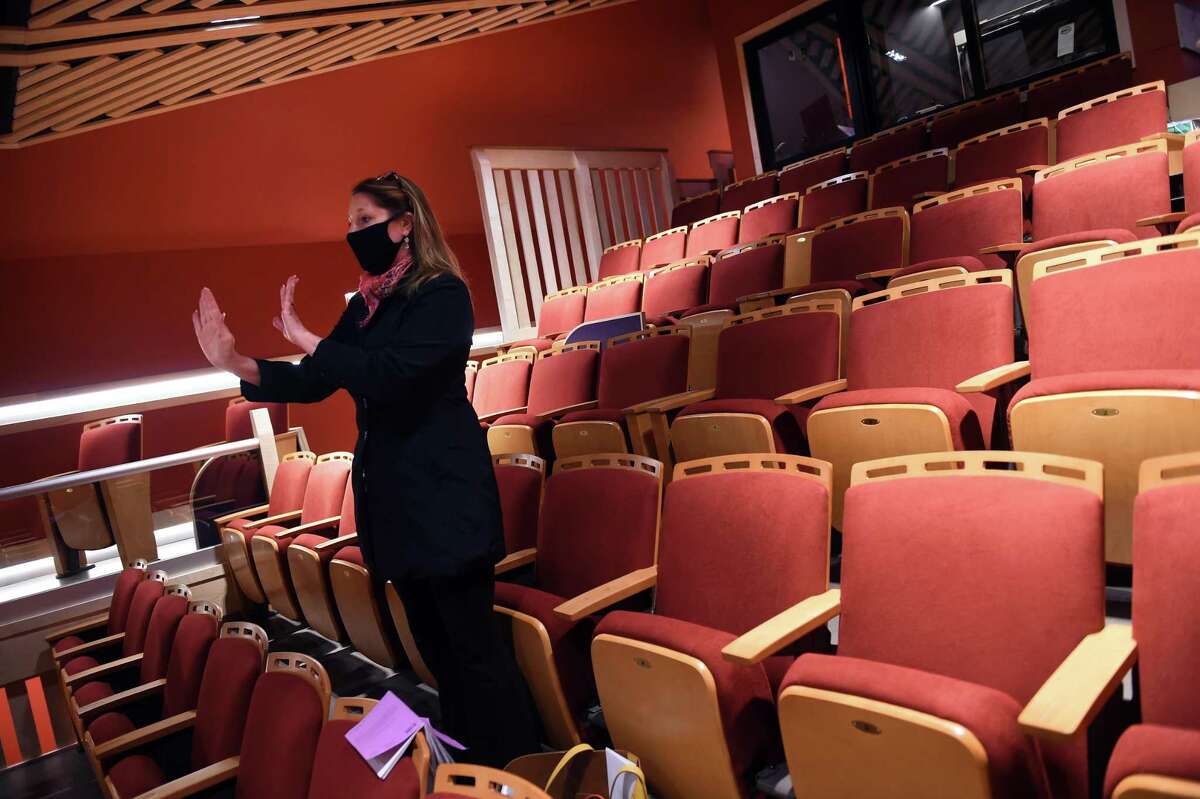 Over the last century it presented silent films, rock concerts, Sicilian puppet shows and even a legendary theatrical disaster from Orson Welles. But for the past two decades in the Stony Creek section of Branford, the little theater — last named the Stony Creek Puppet House — has been a boarded-up shell.
That is until a group of theater lovers eight years ago set out to bring the theater back to life. After community meetings, permit approvals and a years-long fundraising campaign that attracted $5 million, the newly named, nonprofit Legacy Theatre opened April 23 for a socially distant, one-quarter capacity concert by Broadway performer Telly Leung.