This is a carousel. Use Next and Previous buttons to navigate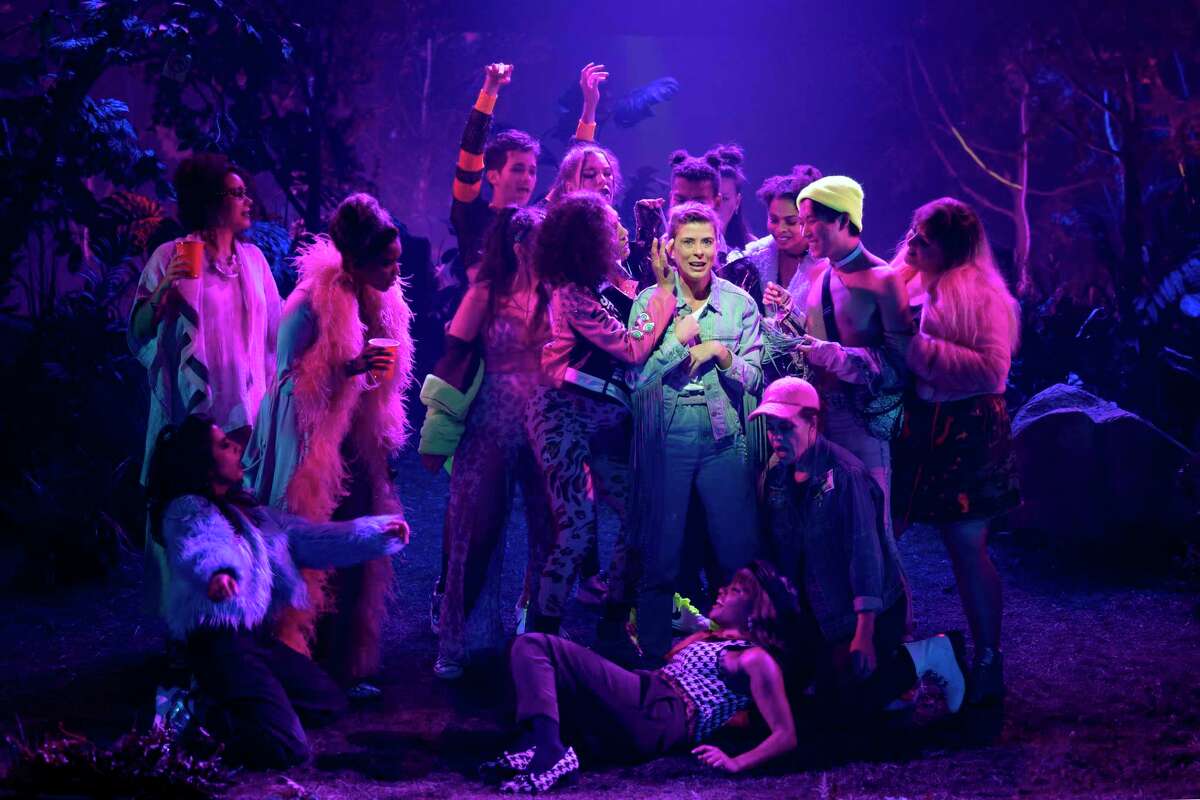 Yale Repertory Theatre, New Haven: To say that I disliked the season opener of Yale Rep's "Girls" is an understatement. Subtitled in parenthesis "After the Bacchae by Euripides" is important to note because parenthesis essentially indicates "not a part of" or "an additional piece of information to enhance meaning." In the case of Branden Jacobs-Jenkins' play "Girls," the parenthesis is crucial to understanding this wild musical. Had I not reread Euripides' "Bacchae," I would not have been able to piece together "Girls" on its own merit, which I can describe as fractured, ear pounding and blinding. Director Lileanan Blain-Cruz, a highly esteemed and award-winning director succeeded in accomplishing those three descriptions.
Mind you, Branden Jacobs-Jenkins is the latest award-winning "hot" playwright so I was eager to see this show and excited about experiencing his work. As soon as I entered the theater, I was blown away by the gorgeous set. Adam Riggs' pastoral design should receive five stars. It is a grand woodland complete with realistic trees and boulders on a raked stage. Palmer Hefferan's sound design works especially well in the opening scenes with birds chirping and a mysterious sound that provoke the audience to listen closer. Occasional puffs of clouds also prompt the audience's curiosity.