This is a carousel. Use Next and Previous buttons to navigate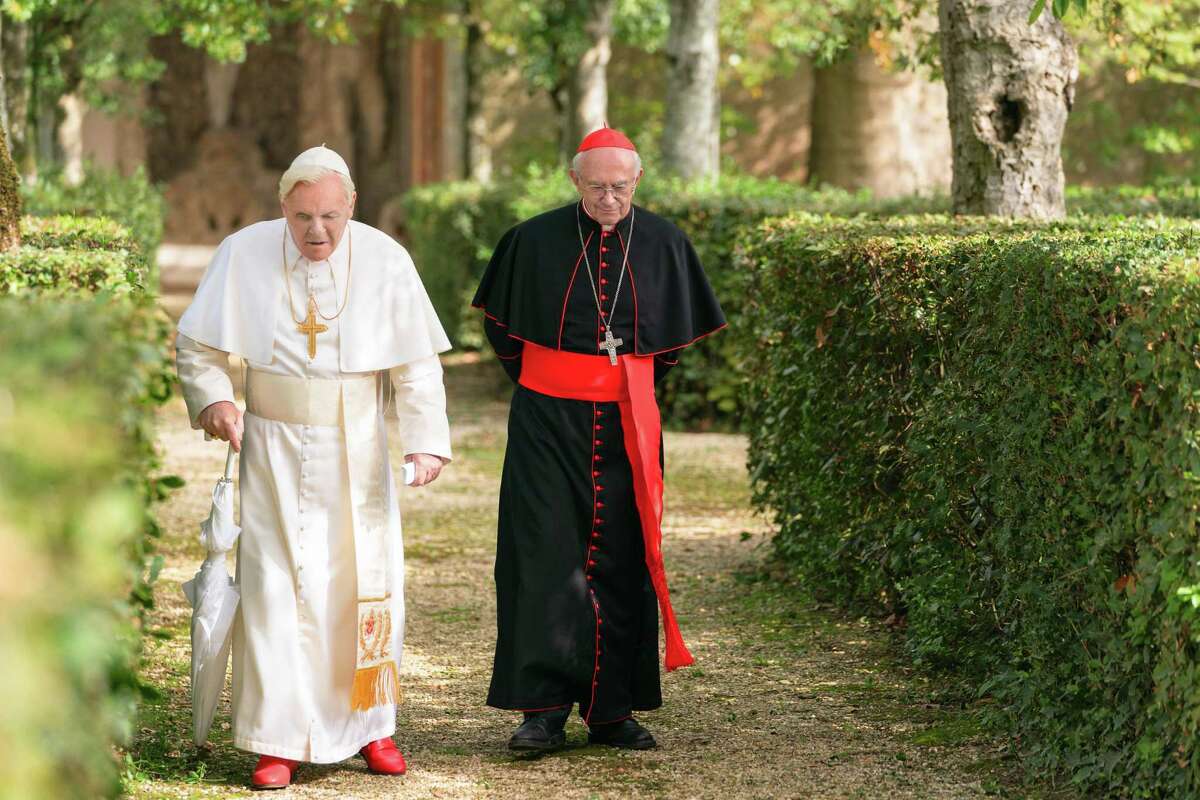 When they first meet, the two men look at each other with suspicion with each wondering what agenda the other may pursue. As they take their cautious first steps to get to know each other, they invite us into a fascinating world of egos that define their promises to serve their God.
The rich conversations between these two men in "The Two Popes" — a recent Oscar nominee available on Netflix — celebrates the art of dialogue as a dramatic device on screen. Occasionally in this film, the men may walk in or out of a room. And, now and then, they may show up in a specific location where the elite in religion may meet. But the camera usually focuses on what the two men discuss, how they may disagree, how they address conflict, how they search for answers to questions they raise. And, as they talk, we get to hear a rich exchange between two ambitious men who lead millions. The result is one of the most enriching films of 2019 that well deserved its attention at Oscar time.