This is a carousel. Use Next and Previous buttons to navigate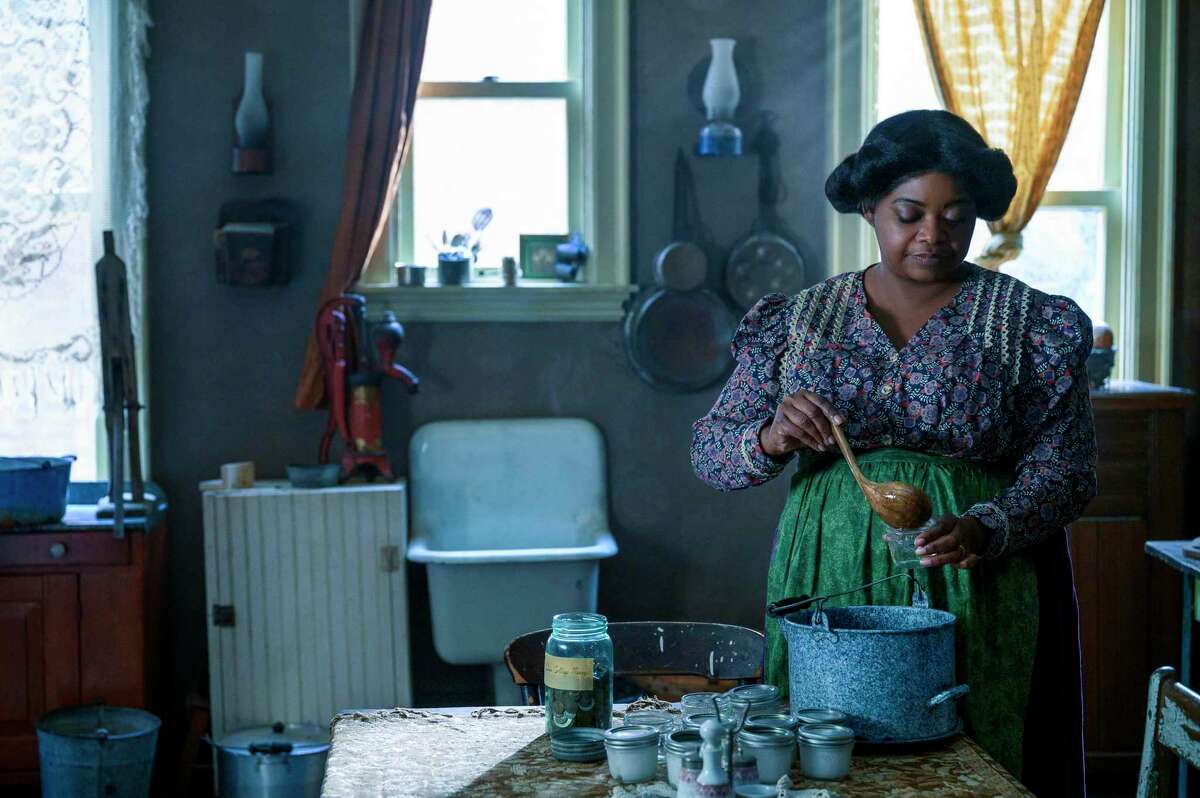 Madam C.J. Walker is known for being the first self-made female millionaire in the United States, thanks to her illustrious cosmetic company. Her life has been adapted into Netflix's new limited series "Self Made: Inspired by the Life of Madam C.J. Walker" starring Oscar-winning actress Octavia Spencer as the ambitious Sarah Breedlove who had a dream to create a company in a post-slavery America.
When audiences first meet Madam C.J. Walker, she hasn't transformed into the driven company head quite yet; in fact Spencer first graces the screen as a broken woman. Sarah's abusive husband leaves her after her hair falls out and she makes her living as a laundress. Sarah's life turns a corner when she meets Addie Monroe (played by Carmen Ejogo), a woman selling a miracle hair growth product. The series picks up a few years later when a more confident Sarah asks Addie if she can sell her product on her behalf as she feels the product changed her life. Addie laughs off Sarah's request, pointing out that Sarah doesn't have the look she wants to market to her customers (as Addie is a light-skinned and thin black woman while Sarah is a darker and curvier black woman).