This is a carousel. Use Next and Previous buttons to navigate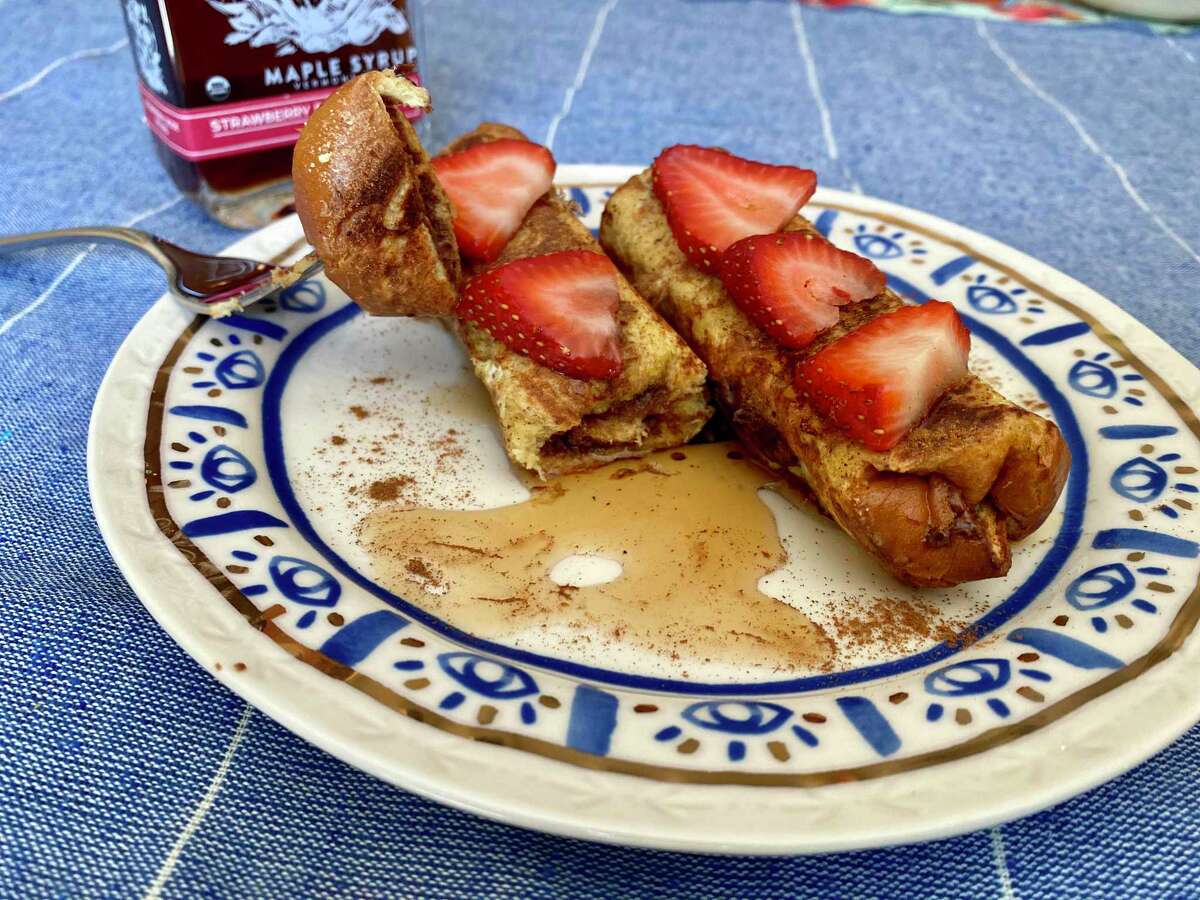 When it's steamy outside the last thing I want to do is eat a heavy meal, or really eat much at all. In the summer months I live off a lot of fruit, grilled veggies and copious amounts of ice cream. I mean lots of ice cream, if the Ben & Jerry guys are looking to find an ice cream heir Willy Wonka-style, I'm your girl (think golden spoons instead of golden tickets).
In search of a non-ice cream based dessert, I decided to try making a lovely breakfast/dessert hybrid; you know the type of dish that can certainly be eaten for dessert, but because it's also a French toast I can trick people into thinking it's a breakfast appropriate meal.