This is a carousel. Use Next and Previous buttons to navigate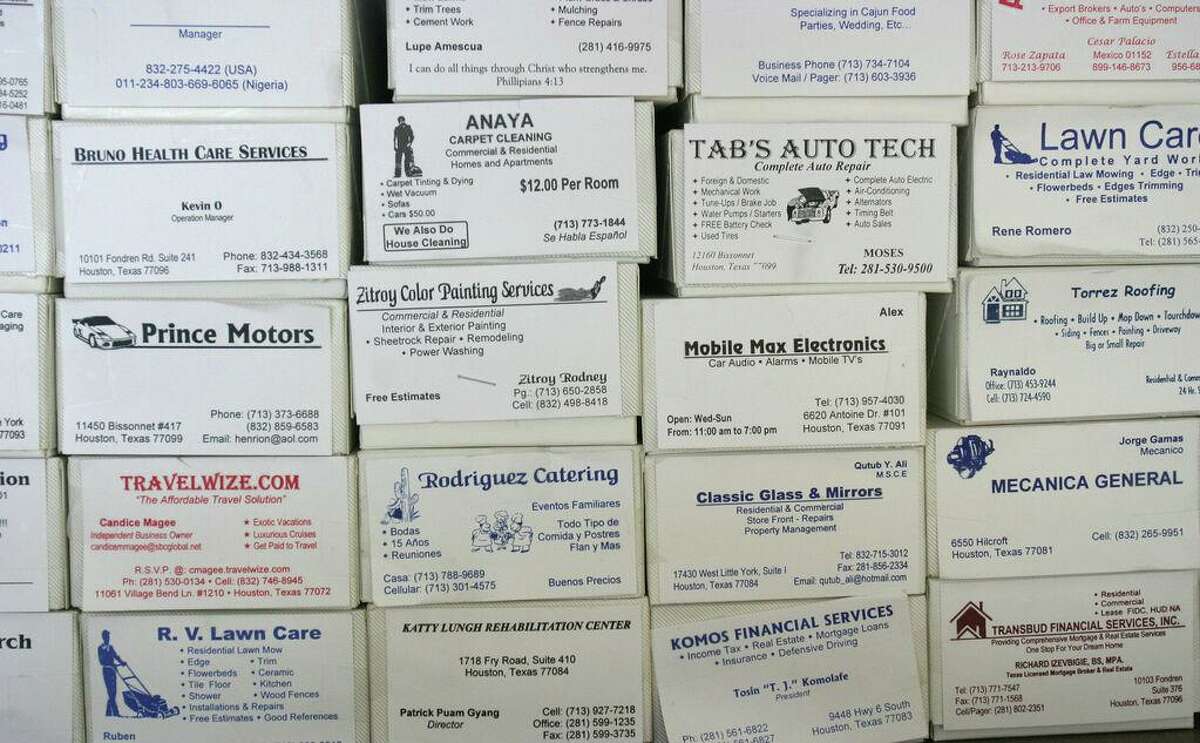 Someone asked me for a business card last week. It took some searching, but I finally found one that was faded, wrinkled and dog-eared, hidden in my wallet where it was growing mold. With all the viruses and bacteria around, I should have sanitized it. Who knows what kind of outbreak it might cause.
I've reached the point in life where I don't like to hand out business cards because I don't want people bothering me. Nevertheless, I still have something to offer society, and a business card lets me stay in the game, so from time to time I pawn one off even though it looks like a historic artifact that survived the Great Recession.