This is a carousel. Use Next and Previous buttons to navigate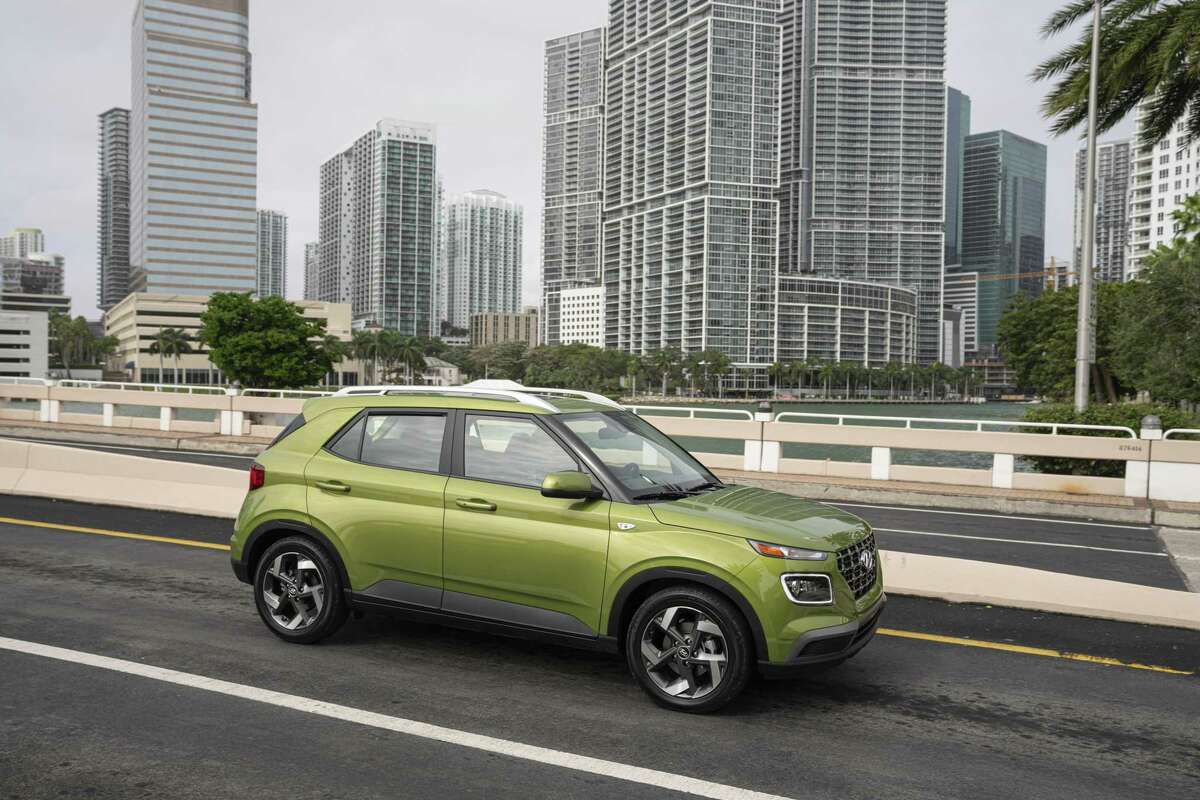 Automakers literally have been striving for years to fit a square peg - America's enduring love of crossover wagons and sport-utility vehicles - into the very much smaller round hole of urban living. Hyundai has come closer than most with its newest model, the Venue.
The Venue is a subcompact crossover that seats five, hauls 18.7 cubic feet of cargo with the back seat upright, and delivers fuel economy shockingly higher than the EPA-estimated 30 mpg city, 34 highway. We exceeded 40 mpg on rural highways in Connecticut and upstate New York, while averaging 34 to 36 mpg on interstate highways where we drove at higher speeds.