This is a carousel. Use Next and Previous buttons to navigate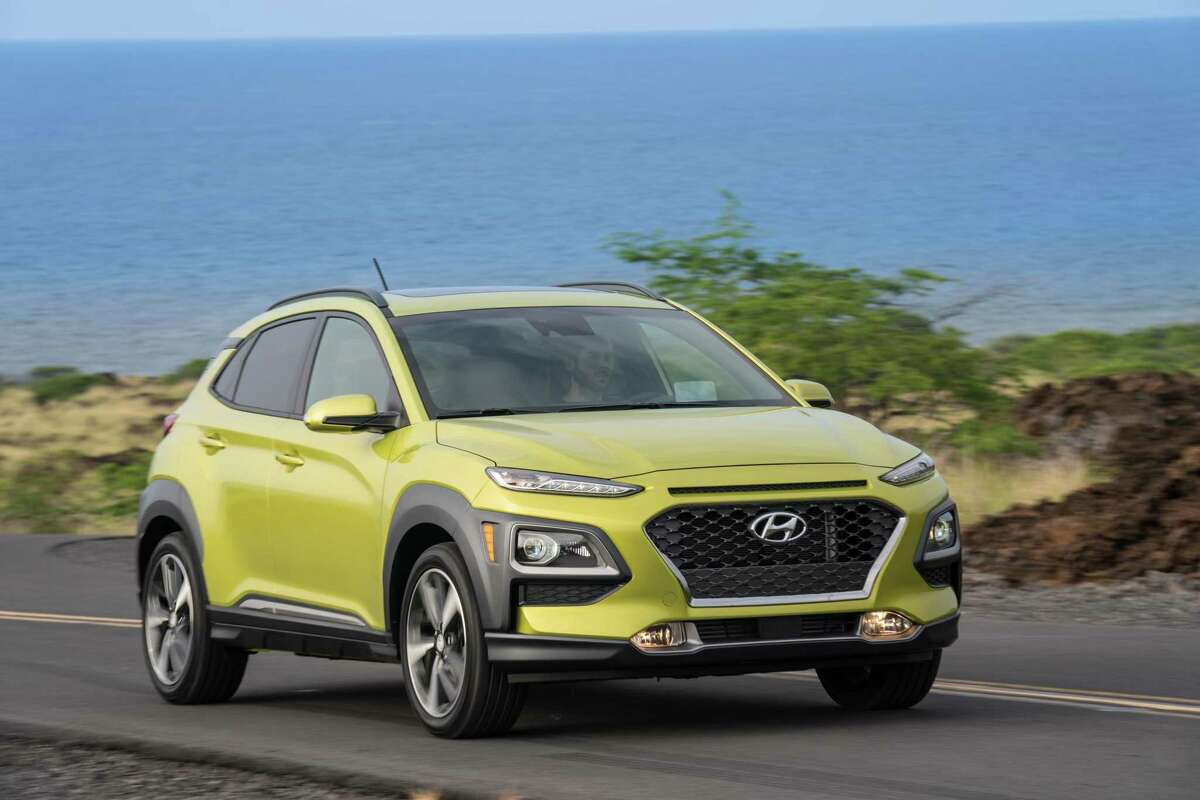 Automakers have been trying, with mixed success, to build a subcompact sport-utility vehicle that people actually like to drive. It's a tough challenge. The only models we've truly taken a shine to are the Buick Encore and Jeep Renegade, mostly because they have front-seat leg room sufficient for a 6-foot-tall driver. But in general, compact models like the Mazda CX-5 and Honda CR-V seem to strike a better balance in categories such as front-seat comfort, cargo room and good fuel economy.
Now that the Hyundai Kona has entered the competition, the list of subcompact SUVs we consider acceptable has grown by one. We might feel differently if we hadn't been given a Kona in Ultimate trim, the highest level. The Ultimate comes with Hyundai's 1.6-liter turbocharged inline Four, which produces 175 horsepower — a giant step up from the standard 147-horsepower, normally aspirated Four.