This is a carousel. Use Next and Previous buttons to navigate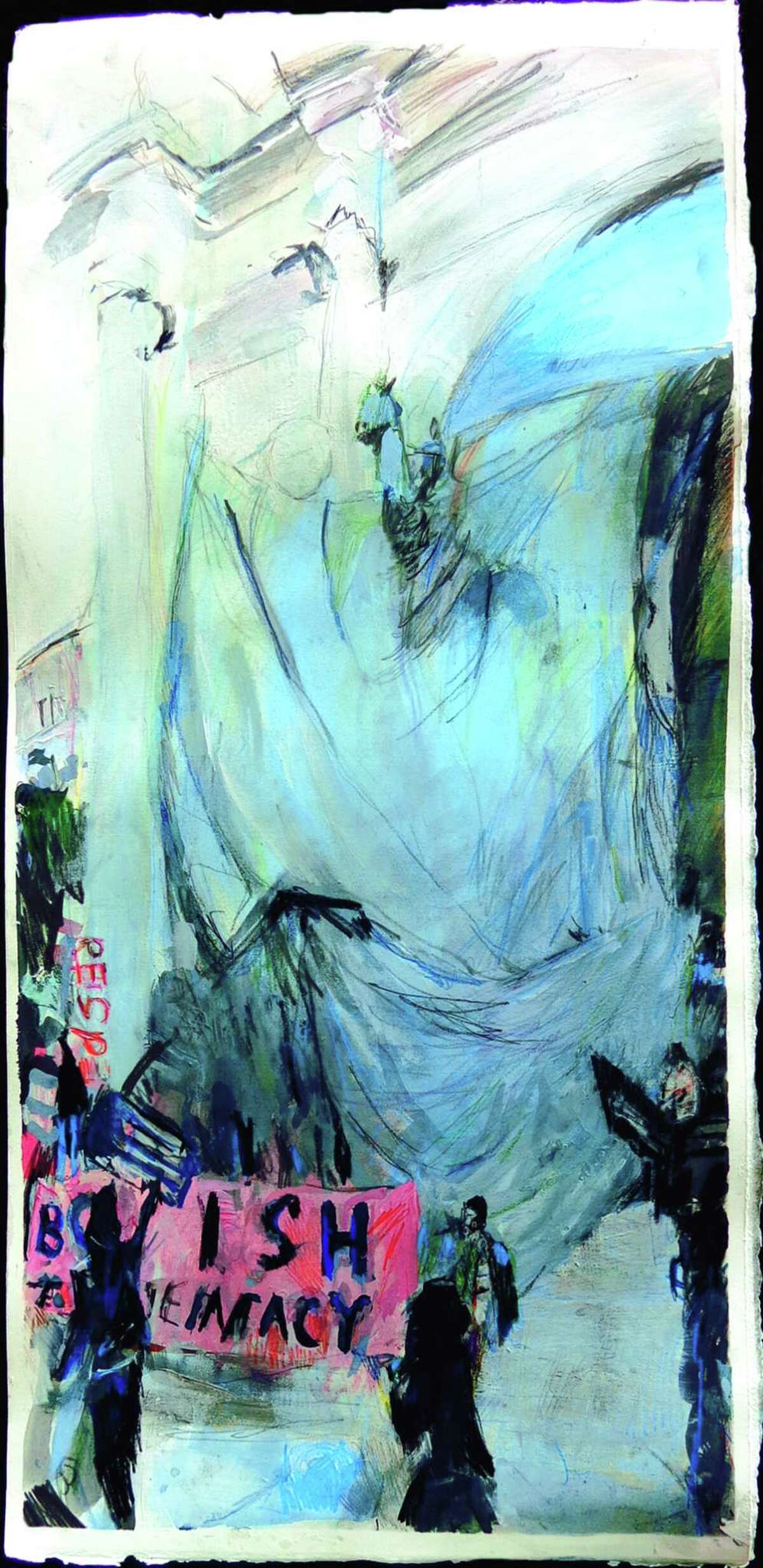 Brooklyn-based artist Howard Skrill has long been fascinated with memory erasure and the absurdity of public monuments. Since 2012, he's been painting them, mostly en plein air, sitting outdoors in front of statues, capturing them on paper or canvas. As an exhibition of nearly 40 drawings and paintings was being prepared at the Fairfield University Art Museum this spring, several things happened.
The pandemic hit, forcing the museum to change gears from presenting a gallery exhibition where the viewers could engage with the artworks in person to a virtual exhibition, a first for the museum. "Howard Skrill: Monumental Follies," on view via the museum's website, looks at public monuments as art and efforts by their creators to preserve a memory or an idea that in some cases no longer resonates with society mores.