This is a carousel. Use Next and Previous buttons to navigate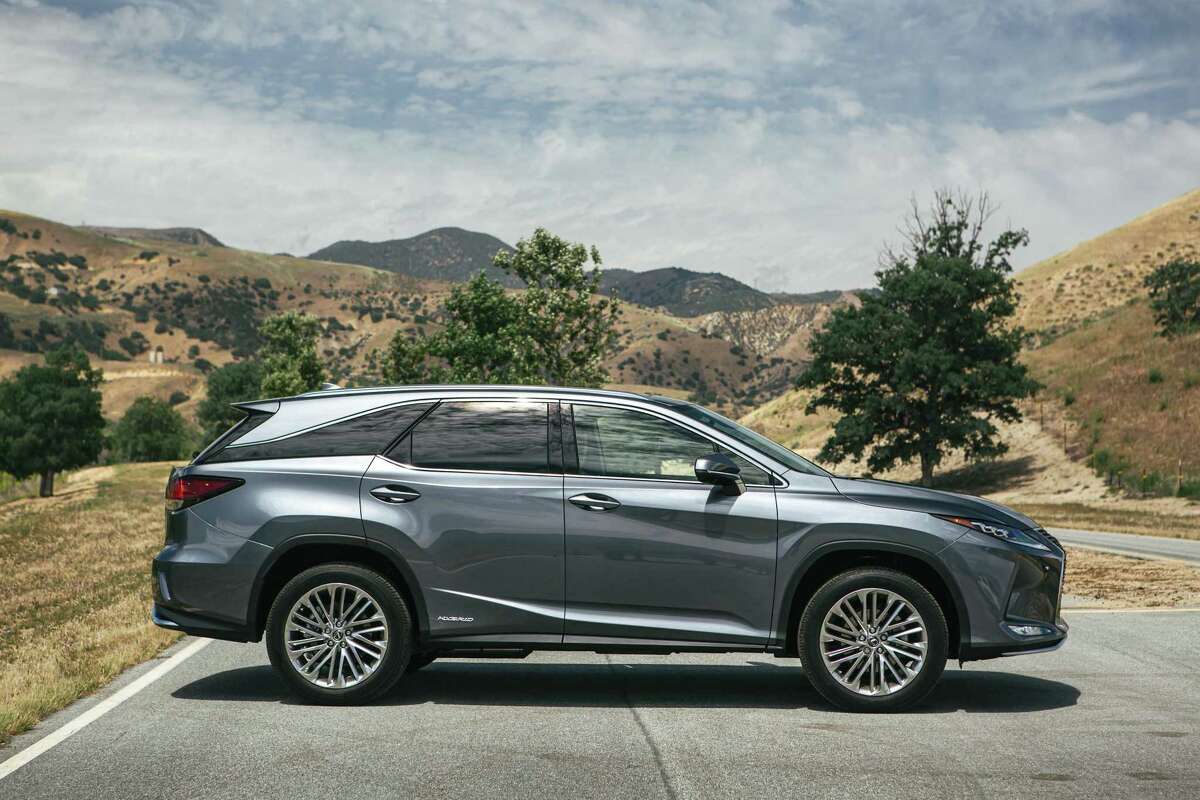 The RX is Lexus' top-selling sport-utility vehicle, topping 111,000 units sold for each of the last two years. The "R" might just as well stand for right-sized, and that in turn may explain its popularity compared with Lexus' other four SUVs — two smaller, two bigger.
What's "right" about the Lexus RX 450h, the model we test-drove? Well, a lot of things. The front seats are as comfortable as any we've sat in, and the back seat is roomy enough to accommodate six-footers. The ride is impeccably smooth, and the car does a terrific job of hushing road, engine and wind noise. The interior materials and styling are of the highest quality, constantly reminding drivers and passengers that this truly is a premium luxury SUV. The V-6 engine, with an electric motor in each of the front wheels and a single motor serving the rear wheels, generates 308 horsepower and delivers good fuel economy; we did a little better than the EPA rating of 31 mpg city, 28 highway.