This is a carousel. Use Next and Previous buttons to navigate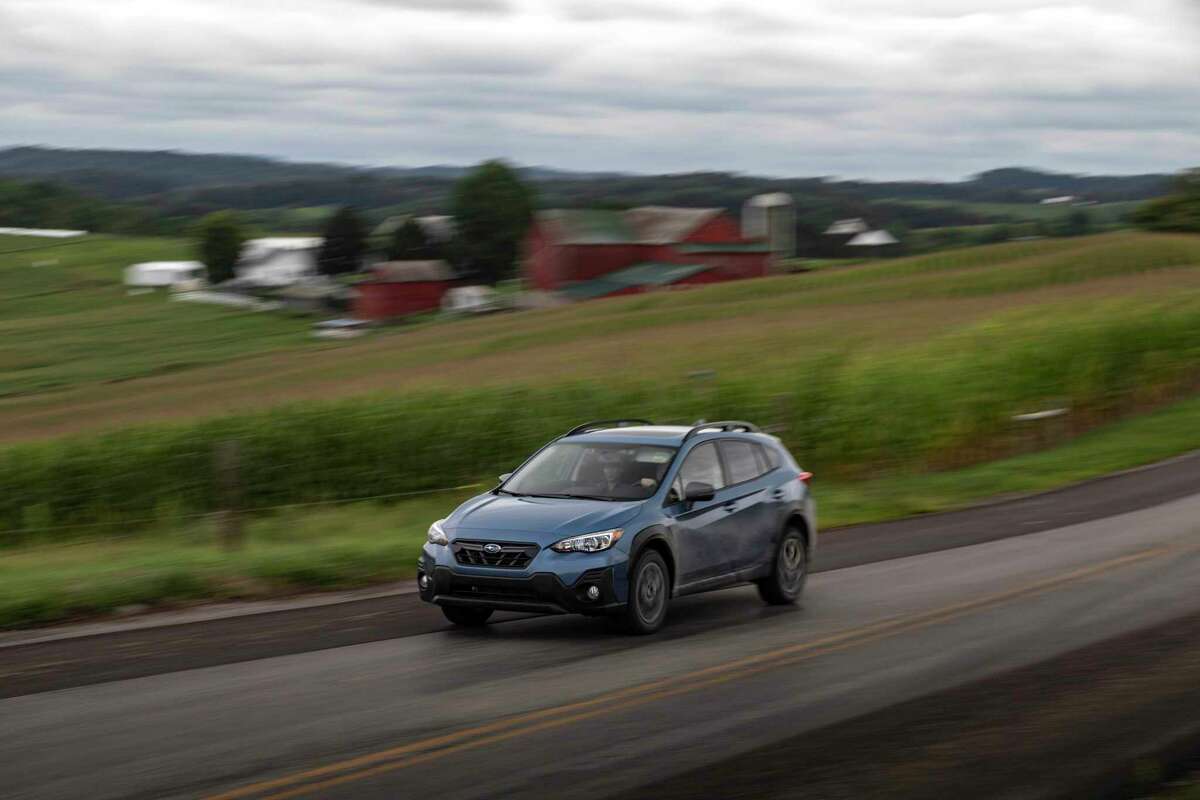 For quite a few years, we've been trying to figure out what's in the collective minds and hearts of the Japanese automaker Subaru. With each new model year, the cars seem to become more smooth and refined. Yet they're rugged, too; every Subaru is capable of venturing off-road, thanks to their renowned all-wheel-drive systems and high stance even in small models like the Crosstrek. There's the conundrum: They don't feel nearly as rugged as they are. The rough edges — including the growly boxer engines, firm ride quality and cramped interiors — have been shaved off, leaving behind some of the characteristics that bred a small but vocal fan base.
So there we were in a little 2021 Crosstrek Sport, with an impressive 8.7-inch ground clearance, a 182-horsepower boxer engine and water-repellant imitation leather upholstery. From the outside, it looks like it's ready for the Baja 1000. Inside, it's all about soft surfaces, technology, and the pampering of drivers and passengers.