This is a carousel. Use Next and Previous buttons to navigate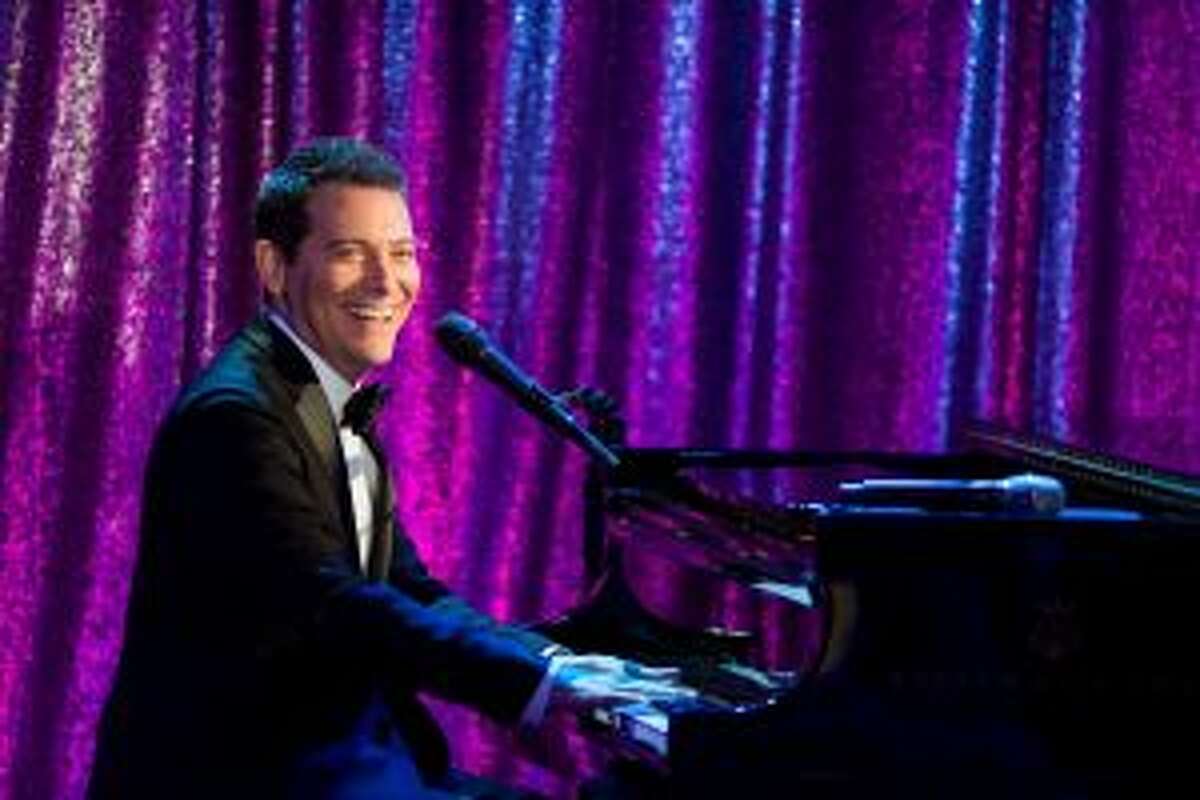 In a career that has spanned more than three decades, Michael Feinstein has recorded over 30 albums, covering such legendary songwriters as George Gershwin, Irving Berlin and Frank Sinatra. Feinstein's been nominated for multiple Grammy and Emmy awards, he's played both the White House and Buckingham Palace, and he's considered an ambassador of the Great American Songbook.
On April 17, he leads the Michael Feinstein Trio for a return engagement at the Ridgefield Playhouse.
Keith Loria: What can you preview about this upcoming show?
Michael Feinstein: All of my shows feel like a celebration. It's a concert of music from the Great American Songbook, with classic songs written by everyone from the Gershwins to Duke Ellington to Cole Porter. There will be a lot of familiar songs, brilliantly constructed, witty, funny, and a lot of love songs. I'll be with a great jazz trio led by Ted Firth, who is one of the most talented jazz pianists around today. I'm really looking forward to being in Connecticut again.
KL: For people who may not have seen you live before, but know you from recordings, what makes coming in-person special for the audience?
MF: It's a very interactive show with the audience. I always take requests at one point and do things extemporaneously. It's a lot of fun. I do depend a lot on the audience's reaction. There's a lot of humor and interplay between the two.
KL: Has it always been important to you to have that interactive element at your shows?
MF: It has. I started playing at piano bars and a performer cannot exist in a vacuum. The minute anyone walks on stage, even before you play a note of music, you can already feel the audience. There's already a vibe. For me, the audience completes the musical experience and informs how the song is interpreted and indeed what is performed. Each moment is unique in a live performance. We live in a time that is so impersonal, that I think people treasure the live experience because it's a different kind of connection compared to the way most people live their lives now.
KL: You're considered one of America's most popular piano players; how easy did the piano come to you when you were first starting out?
MF: I remember sitting down and playing when I was 5, and I've done it ever since. For me, it was as natural as walking. I improved my skills and expanded my skills, but it was always something I knew how to do. Because of that, I tried to play other instruments, but I couldn't. Yet, the piano has been like breathing to me. I think certain people will have inherent ability and others will not.
KL: When you were first playing those piano bars, what were your career aspirations at the time?
MF: It was right out of high school and it was a great living because I was making a lot of money for a 17-year-old kid. I was getting tips and people would pay me a lot if I could play a song they wanted to hear, and I was so young that they were amazed I knew these old songs. But I had been playing them for as far back as I could remember. If it had never gone any further than this, a certain part of me would have been content.
KL: How did you go from piano bars to where you are now?
MF: I did that for a good 10 years and there were times I loved it and times it was becoming drudgery. From there, I started playing a nightclub act at a couple of places in Los Angeles and I liked that a lot better, but I didn't know if I would be able to put a career together from that. I got offered to play a club in San Francisco, and it turned out to be successful, then I went to New York, and one thing just led to another.
KL: When you're choosing your set list for a show, are there any songs that you must include so the audience doesn't get mad?
MF: There are so many songs that people associate with me and I will always include some of them, but I change it up every show. There's not that one song I need to do every show. I do change it up every night and there are certain things I will do every night. People always want to hear Gershwin because of my connection to Ira and the family.
KL: How did you get involved with working with Ira Gershwin and what did that experience mean to you?
MF: I met Ira in July 1977 and I was 20 years old, and that's a period that for anyone is a formative time. He became my college education and I learned a great deal about an era of music I was always attracted to, but also a lot of life lessons. At that time, I still wasn't clear about what I wanted to do. At one point, I became his literary executor and I was convinced I would spend the rest of my life taking care of the Gershwin musical interests, which would have been fine with me. I was still playing in piano bars at the same time and meeting other performers and songwriters, so there was a lot swirling around. There was so much knowledge that I gained from the experience working with Ira.
KL: What else is ahead for you in 2019?
MF: I have a new recording that will be coming out in the fall. It's an album of duets and there are some major stars connected to it, which has me very excited. It's my first duet album and I think it's among my best work. I just got a contract to write a book, which will be about different healing modalities as connected to music. I am conducting the Pasadena Pops, which is something I have done for the last seven years. And I'll be doing a whole series of shows at Lincoln Center. There's a lot going on.