This is a carousel. Use Next and Previous buttons to navigate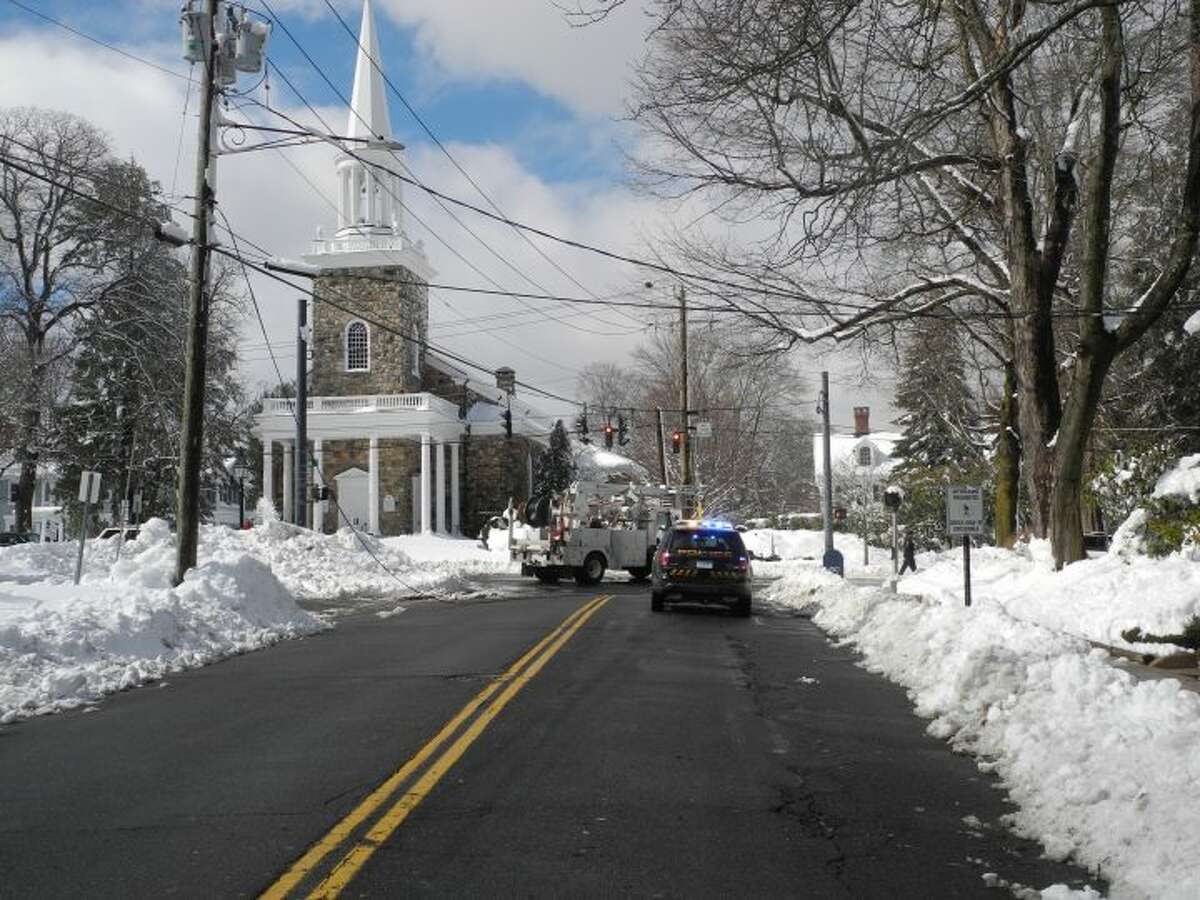 Almost 24 hours after Winter Storm Quinn began, 1,404 Ridgefield residents remain without power, according to Eversource's website. That's about 13% of the power company's customers in town without service at about 11:30 a.m., Thursday, March 8.
Eversource Media Representative Mitch Gross said crews are looking at a multi-day recovery effort. He would not give a more specific time table when pressed.